Music
Sehun And Chanyeol Gears Up For EXO-SC Comeback With '1Billion Views'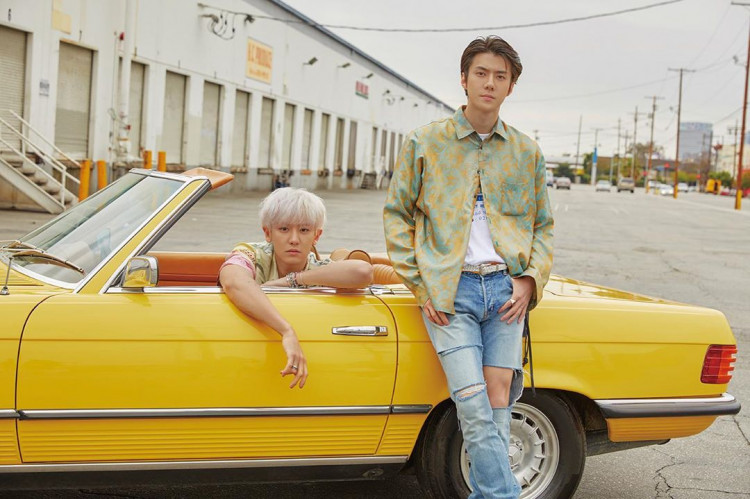 This Summer is going to be hotter than ever as the beloved unit, EXO-SC (Sehun and Chanyeol), will be making a comeback this 13th of July!
The comeback of the dynamic hip-hop duo will mark one year since they made their debut in July 2019 as confirmed by SM Entertainment on June 9.
On June 23, a teaser image was released for the EXO sub-unit's first studio album '1 Billion Views.' The album contains nine diverse tracks and is now ready for pre-orders!

Meanwhile, Million Market singer, MOON, will be setting higher expectations for the album itself since she will be featuring in one of the B-sides of the album.
Looking back to their first album 'What a Life,' the duo participated in the writing and composing of all 6 tracks, and fans are expecting the same for their upcoming album.
EXO-SC's debut album 'What a Life' is still performing well on domestic and international music charts.
Chanyeol and Sehun both achieved their worldwide fame through astounding music, acting, and fashion. The pair known as EXO-SC is the second sub-unit and first duo of the famous boy group, EXO, formed by SM Entertainment.
Cass Fresh, a notable beer in South Korea, recently announced that EXO-SC became their new brand endorser.
Before the announcement of this big comeback, speculations were already fueled when the two were once again spotted in a studio with Gaeko in a video from Sehun's now-deleted Tiktok account.
The two have been so busy with personal careers despite the preparations of the comeback.
Chanyeol recently made a collaboration with DJ Raiden for the song 'Yours,' which was released last May. He also made a major collaboration with South Korea's veteran singer and national Diva Lee Sun-hee.
Meanwhile, Sehun is also in talks to join the film 'The Pirates: Goblin Flag' as one of the main leads. He also recently finished filming for the third season of Netflix's original mystery variety show 'Busted!'