Music
EXO's Lay Stuns His Fans In Practice Video for 'LIT' With Fluid Dance Moves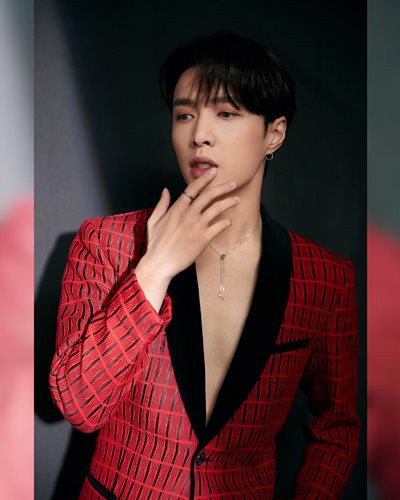 EXO's LAY stuns his fans with a jaw-dropping and spicy dance moves in his practice video release for 'LIT'.
"This choreography went like: You thought you could learn me with a dance practice video? LOL," commented by a die-hard fan who was impressed with the fluid performance despite the complicated choreography. Another fan also said, "A lit choreography for 'LIT'."
Being set in a city at night, the video touched the fans' senses with maximal penetration, while the city lights and shadows made the video so enjoyable to watch.
The song 'LIT' is now a booming anthem and title song of Lay's album 'LIT'. The album is a two-part release, which features six songs each. All of its twelve songs are co-written and co-produced by Lay for him to make sure that he can add a personal touch and deliver the message in every aspect.
'LIT' contains combined English and Chinese lyrics and highlighted Lay's captivating husky voice throughout.
Fans know very well that Lay or Lay Zhang as a superb member of EXO is a Chinese singer, rapper, songwriter, record producer, dancer, and actor under SM Entertainment.
According to Hellokpop, The pre-order for 'LIT' instantly broke nine certification records as it went live on China's biggest digital music platform, QQ Music. The digital album was able to surpass 1.5 million pre-orders within 7 minutes and 19 seconds of its launch, effectively securing the number one position on QQ Music's daily and weekly album sales chart." This shows how strong and enormous the influence of the singer is.
The grand set up of the official music video of Lay's 'LIT' grabbed everyone's attention with a movie-like theme and magnificent blend of Chinese musical instruments and Western music style. The famous cultural lotus icon was also showcased in the video that best describes the album.
'LIT' was released on June 1 under Lay's 4th album. tracklist includes Jade, Eagle, H2O, Fly, and Soul.