Business
Big K-Pop Industries Prepare For The Second Half Of 2020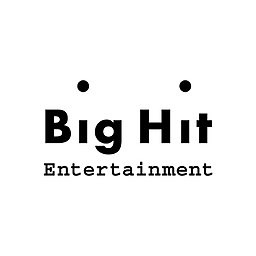 The whole world is still going down and suffering because of Covid-19. Despite that, some of the largest industry labels are still gearing up for another exciting way to end the year.
The K-Pop industry was down in the first half of 2020. According to HelloKpop, The productions are preparing that the end of a year is promising for the fans.
Companies such as YG, SM, JYP, and Big Hit Entertainment have reported exciting plans for the third and fourth quarters of the year. Here are what to expect from them.
YG Entertainment
YG Entertainment is now successfully recovering after its slow beginning of the year. The rookie group TREASURE rose to success, where the group's long-awaited debut album surpassed 170,000 pre-order album sales in just three days.
Their continuing success predicted to skyrocket the rest of the year. Also, anticipating the other YG-label artists' projects, including BLACKPINK, which will be releasing their collaborative single with Selena Gomez on August 28.
The group is also said to unveil the full album and is scheduled to release on October 2. Additionally, YG also reveals plans for an AKMU come back this year.
SM Entertainment
SM has consolidated its focus on its digital events and hosted six online concerts since April. SM Entertainment has plans to continue its online shows and streams to continue generating a profit and for the fans. The company is also set on making a new girl and boy group this year.
JYP Entertainment
JYP's girl group TWICE plans to launch a Japanese album this year, and the following will be a regular album in the fourth quarter of the year. As the company plans an upcoming artists activities, TWICE's albums turned out after their concert "World In A Day" that aired in early August.
Moreover, GOT7, DAY6, Stray Kids, and ITZY prepare their upcoming album release in the third and fourth quarters of 2020.
Big Hit Entertainment
The company has revealed its plans for 2020. Fans have been waiting for BTS's all English track "Dynamite" to be released this month and their "Map Of The Soul On: E" Concert.
Meanwhile, Big Hit Entertainment prepares and announced a new video game in the fourth quarter together with its subsidiary company Superb. The company also announced TXT's upcoming album in fall and ILAND's debut before the end of the year.
Despite the slow start of 2020, these said companies are still doing their best for their fans and surely giving them excitement. From new debuts to new releases of albums and digital concerts, will surely leave fans a memorable 2020.