Celebrity
BTS' V Receives A Certificate And An Official Title From Weverse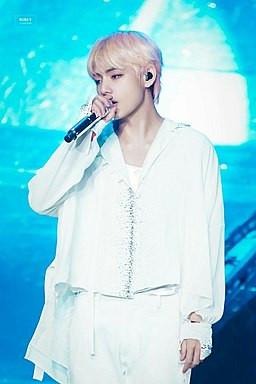 After months of waiting and using the mobile application, BTS' V finally got his award, a certificate, and an official title from Weverse.
On August 11, V finally received his certificate and an official title for his frequent use of the Weverse App. Weverse is mobile software created by South Korean entertainment company Big Hit Entertainment, a fan-based community platform that connects them with their favorite K-Pop bands and musicians.
Big Hit Entertainment officially announced last July 2020 through BTS' official Twitter that BTS has joined Weverse. BTS Weverse will be a way for the members and ARMY(stands for "Adorable Representative M.C for Youth," which they call their fans) to communicate and be even more closely with each other.
BTS' "Weverse Fairy" Jin also received his title last year. Jin is also a frequent visitor on Weverse.
The story started when a fan posted a photo of him before his departure to Japan. The fan posted asking him why he still did not get the award despite his effort visiting Weverse every day, and Jin replied that it is because no one gave it to him.
With Jin's reply, Weverse presented a Perfect Attendance Certificate just for him. His hilarious responses and how he makes his fans laugh, which they think is cute, were the reasons why Jin was crowned as the "Weverse Fairy."
As V loves to play games, chat, teases his fans in his free time, and frequently visit the app, he also got the same award. A fan even made an effort to make V a certificate featuring his dog, Yeontan, with comments that jokingly calls out agency. Now, V has his title "Director of Recreation" and posted a video of himself wearing a banner.
Weverse usually gives an award to those who consistently visit BTS Weverse and spends time with the ARMY. (Via Koreaboo)