Music
BTS Jungkook Gifts Fans a 'Golden Moment' in Solo Showcase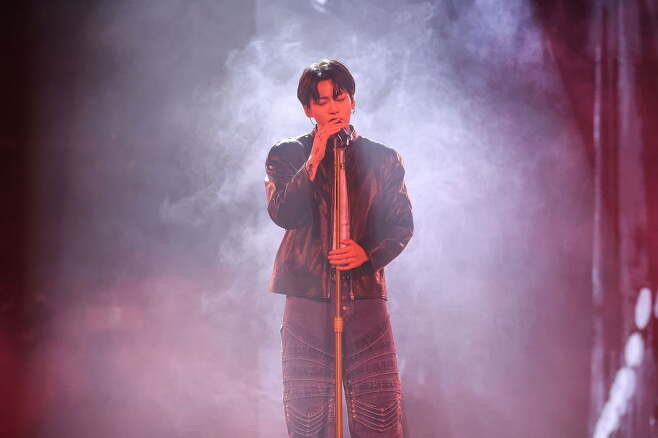 Jungkook from BTS recently gifted his fans with a 'golden' time at his fan showcase.
On the evening of November 20th, BTS's Jungkook held his fan showcase 'Jung Kook 'GOLDEN' Live On Stage' at the Jangchung Gymnasium in Jung-gu, Seoul. As a celebration of his solo album 'GOLDEN', Jungkook performed all the tracks from the album, sharing the stage with approximately 2,800 fans.
Kicking off the showcase with his title track 'Standing Next to You' and the song 'Yes or No', Jungkook addressed the fans filling the seats, saying, "This showcase is entirely for ARMY, a space prepared just for you. I am delighted to meet ARMY in person and show them the stage." He continued, "It's my first time doing a long solo performance, so I'm nervous, but I will do my best as you all are watching."
Jungkook premiered live performances of the solo album tracks 'Somebody', 'Hate You', 'Shot Glass of Tears', and 'Too Sad To Dance'. He captivated the audience with his dynamic live performance and choreography on stages for 'Closer to You (feat. Major Lazer)', '3D (feat. Jack Harlow)', 'Please Don't Change (feat. DJ Snake)', and 'Seven (feat. Latto)', eliciting cheers and sing-alongs.
For the encore, he performed BTS's 'Magic Shop', expressing his heartfelt sentiments, "I am happy to release 'GOLDEN' and sing in front of you. Meeting you made me feel like I could become a great person. I'm always thankful and love you. ARMY is my life. I hope you remember that I'm always with you, wherever and whenever." RM, who attended the concert, also took the microphone to share words of encouragement, "Jungkook is really cool and makes me proud. Though he's the youngest, I always learn from him."
Jungkook concluded the showcase with a stirring rendition of his self-composed song 'Still With You', marking the finale. During the approximately two-hour event, he sang a total of 12 songs, delivering a fan showcase comparable to a full-fledged concert.
To maximize interaction with fans, Jungkook installed a hexagonal stage in the center of the arena, symbolizing his 'golden balance'. He also gifted disposable film cameras to all fans who attended, creating a fan showcase filled with love. The event was also live-streamed through Weverse, drawing viewers from 224 countries/regions worldwide, with a peak concurrent viewership of 1,159,460.