Music
LE SSERAFIM's 'Perfect Night' Soars to New Heights on Spotify's Global Chart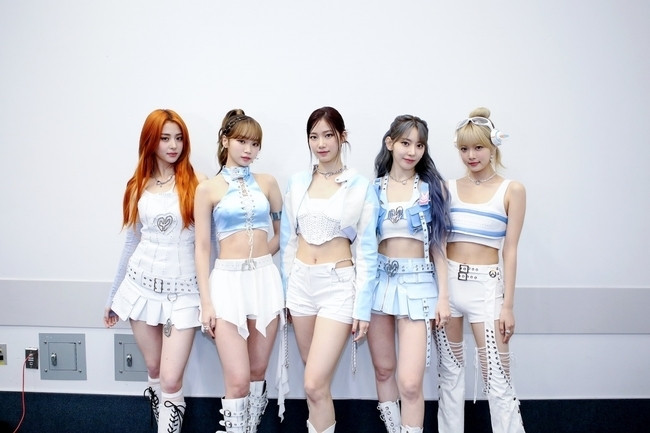 LE SSERAFIM, the dynamic K-pop group, has achieved a new milestone in their career with their latest English digital single 'Perfect Night', marking a 'career high' on Spotify.
As of November 17 (KST), according to the latest chart released by Spotify, the world's largest music streaming platform (covering the period of November 10-16), 'Perfect Night' by LE SSERAFIM (Kim Chaewon, Sakura, Heo Yunjin, Kazuha, Hong Eunchae) climbed 23 places from the previous week to secure the 57th position in the 'Weekly Top Song Global' chart.
'Perfect Night' charted in the 'Weekly Top Song' lists in 14 countries/regions, showing a notable rise in 9 of these compared to last week. The song consistently held its position in the 'Top 10' for three consecutive weeks in Taiwan (2nd place), Singapore (3rd place), and Hong Kong (8th place). It made its first appearance in the top 10 in Japan (8th place) and Malaysia (9th place).
In the 'Weekly Top Song USA', 'Perfect Night' climbed five places to reach 120th, setting a new personal best for LE SSERAFIM and breaking their own record for the longest charting period. With 'Perfect Night' continuously charting for 19 consecutive days on the latest 'Daily Top Song USA' (as of November 16), it seems the track's popularity is showing no signs of fading.
Additionally, 'Perfect Night' held the top spot for two consecutive days on Bugs' latest (November 16) daily chart. It also achieved a new peak on the Melon Realtime Chart 'Top 100', ranking second during the hours of 9-10 AM and 9-11 PM on November 17, and climbed two places to the 4th spot in the latest (November 16) daily chart.