Business
HYBE Predicted to Hit Record-Breaking Revenue in Q4 Due to Flashy Comeback Lineup"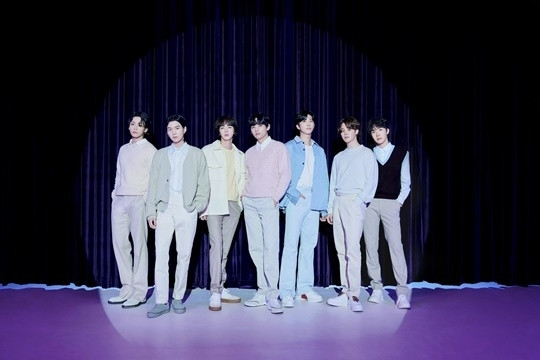 HYBE (352820) is forecasted to hit a record high in sales revenue, fueled by the overpowering dominance of boy groups. This year's Q4 revenue is expected to rise 20.7% to 6.441 trillion KRW compared to the same period last year, with operating profits also projected to soar by 77.2% to 903 billion KRW.
Inam-soo, an analyst at Kiwoom Securities, stated, "With Seventeen's initial album sales hitting 5.09 million in October, TXT (Tomorrow X Together) reaching 2.25 million, and anticipating strong performances in November from BTS's Jungkook, ENHYPEN, and the Japanese team, the boy groups are expected to continue their strong streak in Q4." He further explained, "This dominance, coupled with ongoing large-scale world tours, is expected to achieve record highs in both top-line revenue and margins."
HYBE's Q3 revenue and operating profits have exceeded market expectations. The revenue has grown 20.7% to 5.379 trillion KRW compared to last year, and operating profits have also risen by 19.9% to 727 billion KRW.
The analyst added, "Despite a decrease in album sales from 12 million in the previous quarter to 7.2 million this quarter, contributions from BTS Jungkook's digital singles and simultaneous growth in overseas labels have significantly improved streaming. As a result, sales have reached 2.641 trillion KRW, a 104.4% increase from the same period last year."
BTS's Jungkook successfully charted on the U.S. Billboard Main Chart 'Hot 100' for two weeks at 58th place with his solo single '3D.' In the 'Global 200,' Jungkook's '3D' and 'Seven' ranked 5th and 8th, respectively, V's solo album 'Layover' with the lead single 'Slow Dancing' and track 'Love Me Again' placed 70th and 185th, and Jimin's solo album 'FACE' with the title track 'Like Crazy' landed at 95th, showcasing BTS's undying popularity. TXT also celebrated winning the 'Best Push' award at the 'MTV EMA,' Europe's biggest music awards ceremony, for the second consecutive year.
◇ Next year's sales revenue is projected to increase by 8.7% to 24.065 trillion KRW compared to this year
The boy groups' strong performance is expected to continue into overseas tours. Seventeen is scheduled to hold a 10-show dome tour in Japan in Q4 and four shows in Asia in Q1 of the next year (Philippines, Macau, Thailand), and Tomorrow X Together has planned two encore shows in Korea, with ENHYPEN holding seven shows in the U.S. The analyst predicts, "Q4 will see leading artists' album comebacks and improved performance from concert ticket sales, as well as strong sales from end-of-year season greetings MD, which will lead to improved earnings."
Particularly, the absence of BTS activities is expected to be countered by the enhancement of solo activities in sequence, from pre-produced content to a full group comeback after Jin's military discharge in June next year. Spotify, the world's largest streaming company, reported that BTS Jungkook's solo album 'GOLDEN' title track 'Standing Next to You' ranked second with 6,472,019 streams on November 3rd, showcasing enduring popularity.
A HYBE representative explained, "Tracks from 'GOLDEN' were played 39,653,740 times on the release day (3rd), setting a new record for the most streams on the chart entry date for a K-pop solo artist album. With the previously released BTS anthology album 'Proof' (47,565,917 plays), Jungkook now holds the record for the highest streaming count both as a team member and solo artist, proving a remarkable presence in the global music market."
Based on such evaluations, Kiwoom Securities forecasts HYBE's next year's sales revenue to increase by 8.7% to 24.065 trillion KRW, and operating profits to rise by 10.5% to 3.279 trillion KRW compared to the previous year.
* 1 USD =1,296.80 KRW