Celebrity
Is a 'Self-Absolution' by Celebrities Justifiable?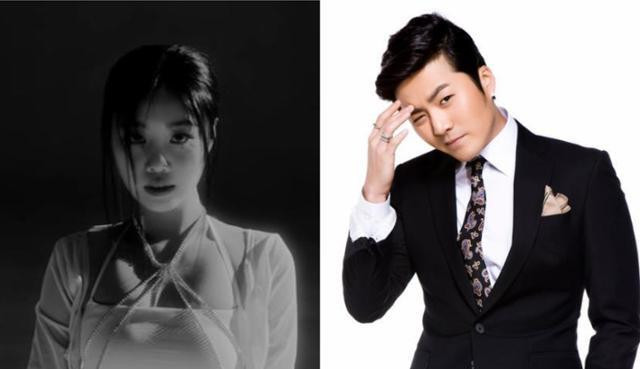 No matter how much societal controversy they cause, do celebrities remain just celebrities? Many entertainers who had previously halted their activities due to various controversies are making hasty returns. After a period of self-reflection following the controversies, these celebrities seem to be granting themselves 'self-absolution' and resuming their activities. The public response to these actions has been cold.
Recently, Seo Soo-jin, formerly of the group (G)I-DLE, teased various content in anticipation of her first solo album release. This return comes about two years after she left the group amid school violence allegations in 2021.
At the time, Seo Soo-jin faced allegations of committing school violence during her middle school years. As these accusations spread primarily online, actress Seo Shin-ae also claimed to be a victim of Soo-jin's bullying, intensifying the controversy. Soo-jin denied all allegations and sought legal actions against her accusers. However, when asked about her language violence towards Seo Shin-ae, she vaguely responded, "I don't remember," which only fueled the criticisms.
Despite leaving the group due to the controversy, Soo-jin did not make a clear statement regarding the additional allegations. Meanwhile, the accuser Su-jin had sued was cleared of defamation, further drawing attention to the truth behind the bullying claims, yet there was no satisfactory explanation.
After leaving the group and going silent, Soo-jin remained inactive. Perhaps she thought that a hiatus of just over two years was enough. Last July, she set up her personal SNS account, shared updates, and announced an exclusive contract with a new agency, formalizing the release of her solo album in November. However, public sentiment towards her remains skeptical given the unresolved bullying allegations.
Meanwhile, another celebrity, Eru, who was convicted of drunk driving last year, attempted a comeback just 10 months after halting activities.
Last year, Eru faced charges of drunk driving with female golfer A and causing a traffic accident. He expressed deep remorse and declared a halt to all his entertainment activities. Although he withdrew from a drama he was set to appear in, his period of reflection was brief. Despite receiving a six-month prison sentence (with one year of probation) for his actions, he made a subtle return by participating in composing his father Tae Jin-ah's new song. Tae Jin-ah's agency also promoted Ilu's involvement, seemingly supporting his comeback.
It's not just these two; other celebrities like Kim Sa-ron and Hwang Young-woong have also made swift returns after causing controversies. With an increasing number of celebrities announcing their comebacks as if nothing happened, the public's response remains cold. When observing this trend, it's no wonder there are speculations about the potential return of Lee Sun-kyun, who faced recent drug allegations.
As public figures who thrive on the public's attention and love, celebrities need to have a sense of responsibility. Without a satisfactory period of reflection or clarification of the events, an attitude of 'only focusing on loving fans' is not commendable. While it's crucial not to overly judge an individual's mistakes, those wishing to return to the entertainment industry after mistakes should appropriately acknowledge their responsibilities. Until the public genuinely empathizes and forgives, criticisms regarding 'self-absolution' will inevitably follow them like a tag.