Awards
aespa Clinches 'Worldwide Icon' Award... Global Popularity at its Peak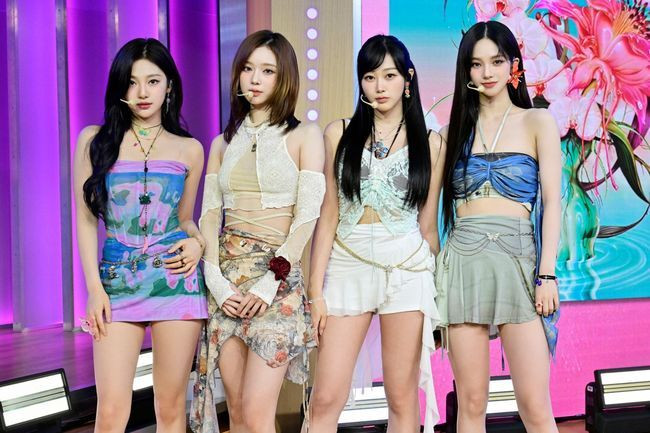 At the climax of the '2023 The Fact Music Awards (TMA)', the award for 'Worldwide Icon', which signifies global influence and popularity, was secured by the globally captivating group, aespa. aespa expressed their joy, saying, "We're thrilled to receive our second award. We'll strive to be even better." They added, "We have a comeback scheduled for this November. We ask for your continued interest and support."
Shining as the 'Worldwide Icon', aespa, participating in the TMA for the first time this year, achieved double crowns by also winning the 'Artist of the Year'.
SM Entertainment's 4th generation girl group, aespa, released their third mini-album 'MY WORLD' last May. They set a record for the highest initial sales for a K-pop girl group, selling 1,698,784 copies within the first week. Within roughly two weeks of its release, they surpassed 2.01 million sales, earning the double million-seller title.
Their recently released English track 'Better Things' garnered significant attention from major international media outlets in the US and UK. Starting with a concert in Seoul last February, aespa wrapped up their world tour 'SYNK: HYPER LINE' in a total of 21 regions, including Los Angeles, South America, and Europe.
Following their domestic activities, aespa was also active internationally. Last February, they embarked on their world tour, aespa LIVE TOUR 2023 'SYNK: HYPER LINE', meeting fans across Asia, North America, South America, and Europe.
The 'Worldwide Icon' award is a global star award presented to an artist (or group) among those selected as Artist of the Year who has demonstrated global influence. The award was determined by combining music and album scores (based on Circle Chart) at 60% and a 40% score from a panel of expert judges, including Park Soonkyu, the editor-in-chief of The Fact, composers Jo Youngsoo and Park Geuntae, and producer Ryan Jeon. The criteria and achievements of the artists were based on music and album sales from September 25th of the previous year to September 23rd of this year.
The '2023 TMA', hosted by The Fact and organized by FAN N STAR, began with a red carpet event at 4:30 pm, followed by the main award ceremony at 6:30 pm. The '2023 TMA' is a music award ceremony and festival co-created by K-POP artists and global fans. The best K-POP teams presented special and dazzling performances exclusive to the '2023 TMA'.
The award ceremony was attended by aespa, ATEEZ, TREASURE, ITZY, ENHYPEN, Zero Base One, Boy Next Door, Circus, RISE, Kwon Eunbi, Jannabi, IVE, NewJeans, SEVENTEEN, Stray Kids, Lim Youngwoong, and Lee Chanwon.
The '2023 TMA' was broadcasted live worldwide. In Korea, Indonesia, the Philippines, and Thailand, it was streamed online through the IDOL PLUS app and website. In Japan, it was live-streamed from the red carpet to the award ceremony via the video transmission service Lemino. The award ceremony was also broadcasted live on the TV music channel MUSIC ON! TV.