Music
BTS Jungkook Unveils '3D' Featuring Jack Harlow: A New Dimension of Music!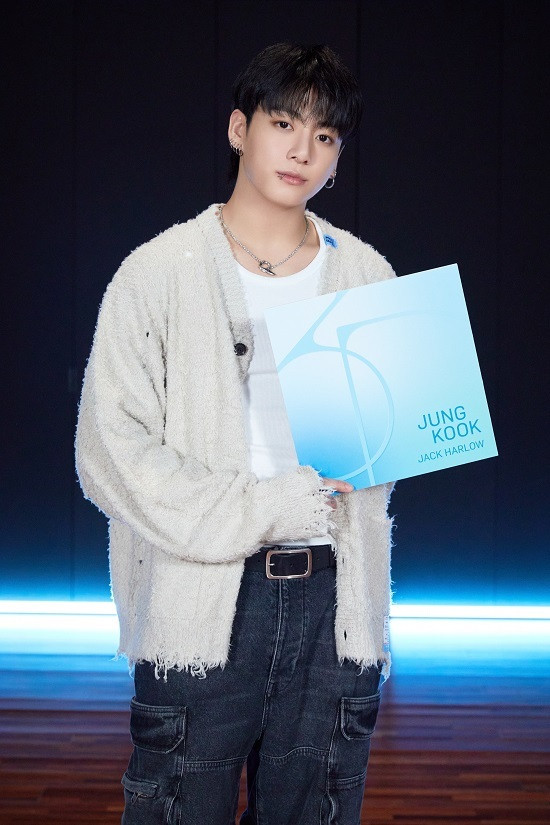 BTS member Jungkook is set to release his second solo single, '3D'.
On September 29th at 1 PM KST, BTS's Jungkook will shake the global music scene once again with the release of his second solo single, '3D (feat. Jack Harlow)'.
This past July, Jungkook made significant strides as a solo artist with his track 'Seven (feat. Latto)', achieving the top spot on the US Billboard Hot 100, third on the UK Official Singles Chart, and reigning for eight consecutive weeks on Spotify's 'Weekly Top Songs Global' chart.
After a swift two-month hiatus, Jungkook is gearing up for various activities both domestically and internationally to engage with fans.
Ahead of the '3D' release on the 29th, Jungkook shared insights about the song and his aspirations through his agency, Big Hit Music.
Describing '3D', Jungkook expressed, "It's a song that captivates from start to finish without a dull moment." He added, "When I first heard it, I found it incredibly intriguing. I believe it showcases a different charm compared to 'Seven'."
'3D' is an R&B pop track with a minimalistic instrumental composition, compelling rhythm, and catchy recurring sounds, harmonizing perfectly with Jungkook's captivating vocals. The song conveys a message of wanting to meet the 'you' beyond the 1st and 2nd dimensions, expressing a desire to always be together as 'us'.
Having previously reinterpreted the early 2000s two-step genre in 'Seven', with '3D', Jungkook brings in mid-2000s hip-hop and dance vibes, showcasing an old-school sound while continuing the legacy of dance solo artists.
Jungkook elaborated, "'3D' is a track with an appealing performance. Along with the song, I hope people will also pay attention to the performance. The choreography is repetitive and addictive, so I hope many will enjoy it, especially in short-form content."
Moreover, top-tier musicians have collaborated for Jungkook's '3D'.
BloodPop, known for producing tracks for international stars like Lady Gaga and Beyoncé, and David Stewart, who participated in the composition and lyrics of BTS's 'Dynamite', have contributed to the production of the song.
Additionally, Billboard Hot 100 top artist, rapper Jack Harlow, not only added depth to the track but also made an appearance in the music video.
Regarding Jack Harlow, Jungkook shared, "He's an artist I've admired and liked for a long time. We had a lot of fun working together. Jack Harlow's voice complements '3D' very well," highlighting the added sensual vibe brought by the collaboration.
Lastly, Jungkook sincerely expressed, "After 'Seven', the overwhelming love I received felt burdensome. However, it also gave me the courage to challenge myself once again. I'll continue to work hard to deliver many great songs in the future."