Music
MAMAMOO's WheeIn Stuns with Blonde Transformation: A Glimpse into 'IN the mood'!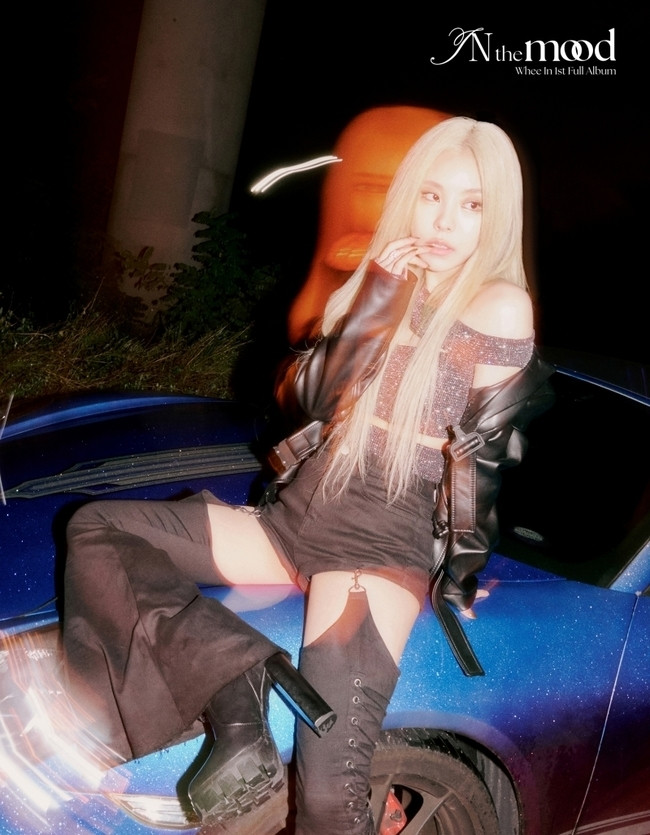 Singer WheeIn showcased her sultry charisma.
On September 2h, her agency, The L1ve, released the second concept photo for WheeIn's first full-length album, 'IN the mood'.
The revealed image captures WheeIn's alluring charisma as she strikes various poses against the backdrop of a car shrouded in darkness.
In the photo, WheeIn flaunts a unique style, pairing her long blonde hair with a shimmering crop top and bold cut-out black pants, exuding both sexiness and stylish allure. The intense gaze she portrays, combined with the artistic representation of her movement and the afterglow of light, adds an element of mystique.
Following her second mini-album 'WHEE', which was released last January, WheeIn is set to unveil the second chapter of her 'Whee In' identity series through the new album 'IN the mood'.
'IN the mood' comprises a total of 11 diverse genre tracks that reflect WheeIn's deepened musical color, including the title track of the same name. Notably, Whee In has once again participated in the lyric-writing for the track 'Here I Am', infusing her unique sentimentality.
Furthermore, MAMAMOO member and WheeIn's close friend of 15 years, Hwasa, has featured in the track '17', exciting global fans even more. Rapper Kim HAON (HAON), known for his diverse music and as the winner of Mnet's 'High School Rapper 2', also lends his strength by featuring in the track 'Bite me'.
WheeIn's first full-length album 'IN the mood' is set to be released on various music platforms at 6 PM on October 12th.