Music
NewJeans Sets Record: 9 Consecutive Weeks on Billboard 200, Longest for 4th Gen K-pop Girl Group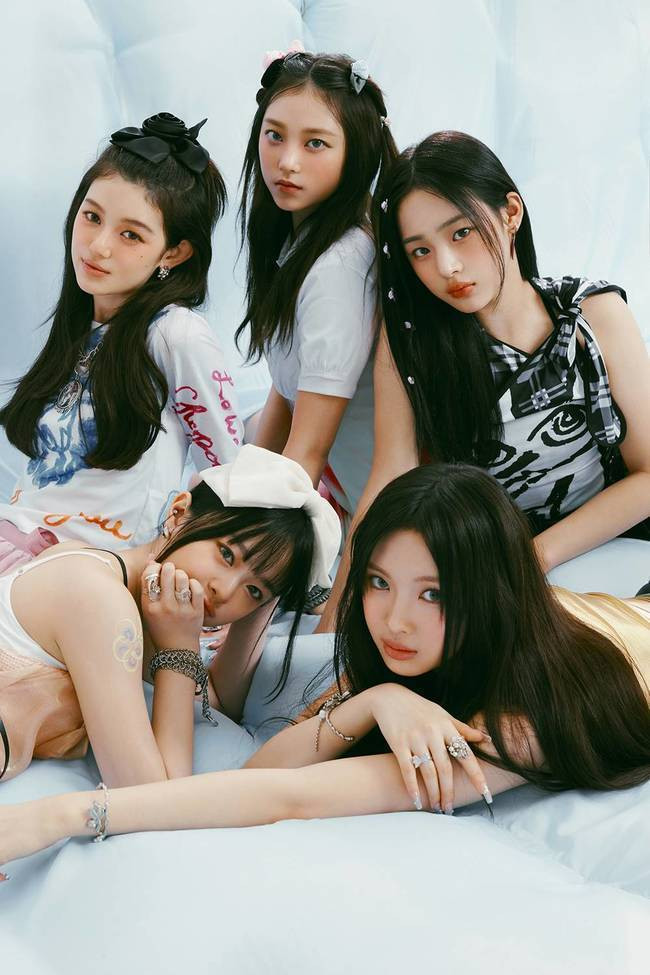 NewJeans has set a new record for 4th generation K-pop girl groups on the U.S. Billboard main chart.
According to the latest chart released by the U.S. music authority, Billboard, on the 26th (local time) for the week of September 30th, NewJeans (Minji, Hani, Daniel, Haerin, Hyein) ranked 42nd on the main album chart, 'Billboard 200', with their second mini-album 'Get Up'.
With this, 'Get Up' has not only maintained a high ranking for 9 consecutive weeks since its debut at number 1 (as of August 5th) on the chart but also set the record for the longest-charting album by a 4th generation K-pop girl group.
Apart from the 'Billboard 200', 'Get Up' has shown strong performance across various album-specific charts. The album dominated the 'World Albums' chart for 8 weeks, and secured the 8th and 9th positions on the 'Top Current Album Sales' and 'Top Album Sales' charts respectively.
NewJeans continues to maintain robust popularity in Billboard's major song charts as well.
Their title track 'Super Shy' from the second mini-album, which previously stayed on the main song chart 'Hot 100' for 8 weeks, ranked 14th on 'Global (excluding U.S.)' and 23rd on 'Global 200' this week, maintaining its top-tier position for 11 consecutive weeks. Another title track from the mini-album, 'ETA', ranked 33rd on 'Global (excluding U.S.)' and 62nd on 'Global 200', marking its 9th consecutive week on both charts. The tracks 'Ditto' and 'OMG' from their first single album have also been holding strong, staying on the 'Global (excluding U.S.)' chart for 40 and 38 weeks respectively, continuing their long-term success.