Celebrity
BLACKPINK's Discography: A Deep Dive into Controversies and Fan Reactions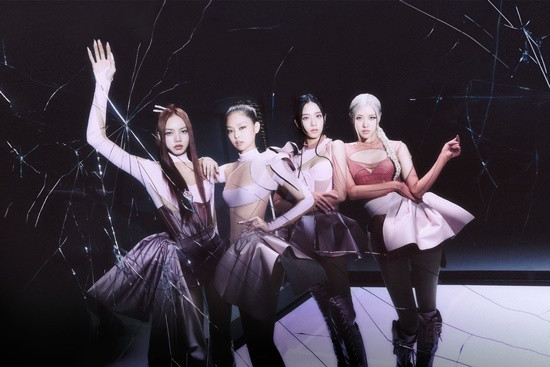 BLACKPINK, the globally renowned K-pop girl group, is currently facing intense scrutiny regarding their discography. Fans and netizens alike are dubbing the group's musical journey as a "scam," sparking widespread discussions online.
The controversy emerges amidst reports suggesting that three of the group's members, Jisoo, Jennie, and Lisa, are contemplating parting ways with their agency, YG Entertainment. As fans grapple with this potential shake-up, they are also revisiting the band's seven-year music journey, questioning the fairness of their treatment concerning musical releases.
YG Entertainment has long been criticized for providing BLACKPINK with a limited number of songs, despite the group's monumental success and unwavering global popularity. A closer look at the group's discography reveals a stark reality: BLACKPINK has released a surprisingly small amount of music for their loyal fanbase.
A recent inventory compiled on a popular K-pop forum listed ten "albums" within BLACKPINK's discography. However, many of these "albums" are, in reality, single albums or digital singles. Even their extended plays (EPs) and full albums contain a notably smaller number of tracks compared to other artists in the industry.
For instance, BLACKPINK's debut "Square One," released in August 2016, was categorized as an album but contained only two tracks. Similarly, "Square Two," released later that year, was another single album with just a few songs. The group's first mini-album, "Square Up," released in 2018, comprised only four songs. Their much-anticipated "full" album, "The Album," launched in 2020, contained a mere eight tracks, two of which had been pre-released.
The recent release of their second "full" album, "BORN PINK," in September 2022, also contained only eight songs. When considering acoustic versions and remixes, BLACKPINK's total song count over seven years barely surpasses 30. This number is significantly lower compared to other artists with similar tenure and stature in the industry.
Netizens have been vocal about their concerns and frustrations regarding BLACKPINK's discography. Many believe that the group has not been given their due in terms of musical content, especially given their immense global popularity. Comments from fans highlight their disappointment and hope for more substantial releases in the future.
As BLACKPINK's members navigate their future with YG Entertainment, especially in light of their reported departures, the direction of the group's musical releases remains a topic of speculation. Fans worldwide are eager to see the path their favorite K-pop sensation will embark on in the coming years.