Music
BTS's V Dazzles Fans with Daring DICON Collaboration: A Glimpse Beyond the Veil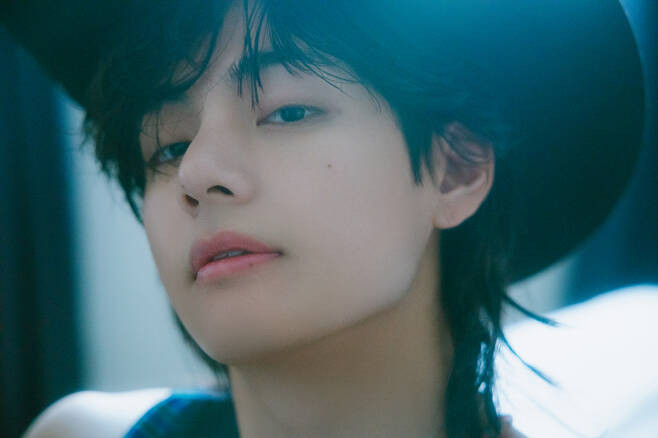 In a recent collaboration with DICON, BTS's V, renowned for his magnetic allure, has once again captured the hearts of fans worldwide. The K-pop sensation, known for his princely demeanor, has taken a bold step, revealing a side of him that has left many in awe.
The anticipation for V's DICON photos was palpable. When they were finally unveiled, fans were not just treated to his familiar regal charm but also a daring fashion statement that bared more than just his soul. The images painted a picture of a fairytale prince, but with a twist that was both enchanting and audacious.
DICON further heightened the excitement on September 19 by releasing behind-the-scenes footage of the photoshoot. This gave fans a closer look at V's outfit, which, while reminiscent of a storybook prince, was also undeniably revealing. The ensemble featured dramatic slits on both sides, boldly showcasing V's sculpted physique, adding an element of surprise and allure.
In the behind-the-scenes video, V openly discussed the outfit's design, admitting to the extent of his "exposure." While he found it slightly embarrassing, he expressed hope that fans would appreciate the artistic intent behind the daring choice.
However, it wasn't just the outfit that had fans talking. The very essence of V, combined with the audacity of the attire, led to a flurry of reactions on social media. Comments ranged from playful queries like "Why is Taehyung naked?" to more effusive praises such as "He is just insanely hot" and "He looks like an angel."
The overwhelming response from fans underscores V's ability to seamlessly blend tradition with modernity, innocence with sensuality. His collaboration with DICON not only showcases his versatility as an artist but also cements his position as a trendsetter in the world of fashion.
As V continues to enchant fans with his multifaceted persona, this recent collaboration stands as a testament to his ever-evolving artistry. The bold fashion choice, while unexpected, has only deepened fans' admiration for him, eagerly awaiting his next move.
In the ever-dynamic world of K-pop, where artists constantly reinvent themselves, V's recent collaboration with DICON serves as a reminder of his unique ability to surprise and captivate. Whether it's through his music, his fashion, or his undeniable charm, V continues to set the bar high, leaving fans and the industry alike in eager anticipation of what's next.