Music
Stray Kids Poised for a Stellar Comeback: New Album Anticipated in November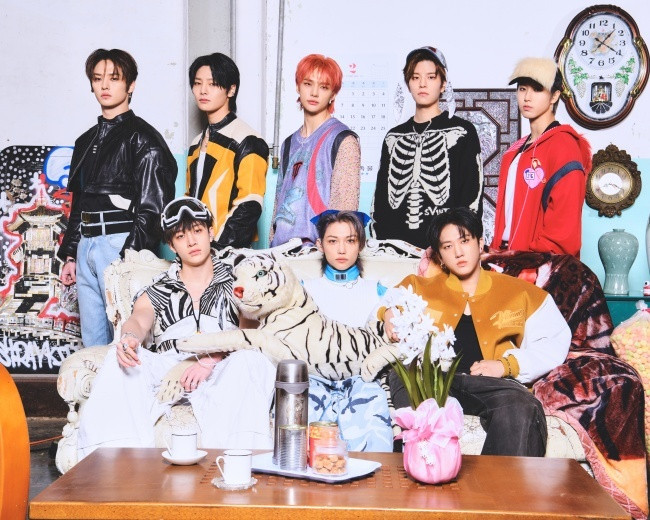 In the ever-evolving world of K-Pop, where dynamism and innovation are the order of the day, Stray Kids is setting the stage for another significant chapter. The group, which has been making waves since its debut, is rumored to be gearing up for a comeback this November, a mere five months after the release of their third full-length album in June.
According to insider sources, the eight-member K-Pop sensation is expected to announce its return to the limelight with a fresh album, as reported by South Korean media outlet Joy News 24. This anticipated comeback follows the release of their chart-topping album, "5-Star," on June 2, which added yet another feather to the cap of the group comprising Hyunjin, Felix, Bang Chan, Lee Know, I.N, Han, Seungmin, and Changbin.
Stray Kids' journey in the music industry has been nothing short of meteoric. The group, which originally debuted with nine members on March 25, 2018, with the "I Am Not" EP, witnessed the departure of former member Woojin in 2019 due to personal reasons. Despite the change in lineup, their trajectory has only been upward. Prior to "5-Star," the group marked its presence on the Billboard albums chart with the EPs "Oddinary" and "Maxident" in March and October 2022, respectively.
While the buzz around their rumored comeback is palpable, JYP Entertainment, the agency representing Stray Kids, has yet to officially confirm these reports.
In addition to their musical endeavors, Stray Kids has been making headlines in the fashion world. They were recently chosen as Asian ambassadors for Tommy Hilfiger's Fall 2023 brand campaign, "Always Together." The members have been prominently featured across various sections of the Tommy Hilfiger website. The American fashion giant lauds Stray Kids as a cohesive group that epitomizes the modern definition of family, emphasizing unity beyond traditional norms.
Furthermore, Stray Kids has been on a roll with their "5-Star Dome Tour 2023." Having already performed at multiple venues, including the Paypay Dome in Fukuoka and the Kyocera Dome in Osaka, the group is set to enthrall fans at the KSPO Dome in Seoul at the end of September, followed by a two-day concert in Tokyo in late October.
Adding to their list of accolades, Stray Kids recently clinched their first MTV VMAs win on September 12 at the Prudential Center in Newark, New Jersey. Their track "S-Class" bagged the Best K-Pop award, outshining notable contenders in the category.
As fans eagerly await official confirmation of the November comeback, one thing is clear: Stray Kids continues to solidify its position as a force to be reckoned with in the global music arena.