Celebrity
Song Joong-ki Returns Solo on His Birthday, Holding His Pet Dog: Where's Katie and Their Son?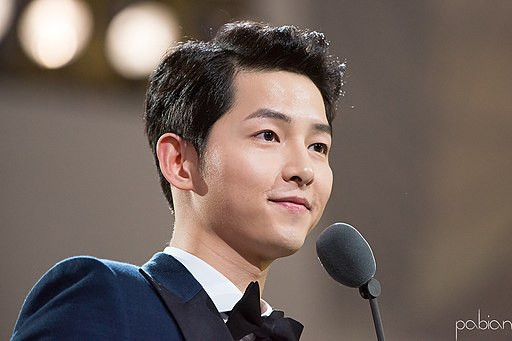 On September 19th, actor Song Joong-ki returned to Korea alone, marking his birthday.
Song Joong-ki arrived at Incheon International Airport's Terminal 2 in the afternoon from Rome, Italy. While his wife, Katie Louise Saunders, and their 3-month-old son were not with him, he caught attention as he held the pet dog he had taken to Cannes with him.
Interestingly, this day also marked Song Joong-ki's birthday. Regrettably, arriving in Korea on the 19th meant that he couldn't spend this birthday with his family.
Song Joong-ki is set to attend the first domestic press screening of his movie "Hwaran" in Seoul on the afternoon of the 22nd. He will then proceed with interview schedules and promote "Hwaran" up to the Busan International Film Festival, which begins on the 4th of next month. This marks his first domestic activity since the drama "Youngest Son of a Chaebol Family" ended earlier this year, followed by consecutive news of his romance, marriage, pregnancy, and childbirth.
After registering his marriage with British actress Katie Louise Saunders in January, he announced the birth of their son in June. He then graced the red carpet of the 76th Cannes International Film Festival in May with the movie "Hwaran."
Subsequently, after wrapping up overseas schedules, including the shooting of the movie "Rogiwan," he stayed in Rome, Katie's hometown, to be with her during their son's birth. Until his departure, he was dedicated to caring for their son in Rome with his family. He returned to Korea due to the release schedule of "Hwaran."
Given that their son is still too young for long flights, it seems Song Joong-ki chose to return to Korea alone, leaving Katie and their son in Rome to fulfill his work commitments.
There's growing anticipation for Song Joong-ki's performance in this new film, where he's expected to showcase a character different from his previous roles. As he embarks on a new chapter in his life, fans are eager to see the story Song Joong-ki will share through his character.