Music
SHINee's Key Celebrates 15th Anniversary with Career Milestones Both as a Group and Solo Artist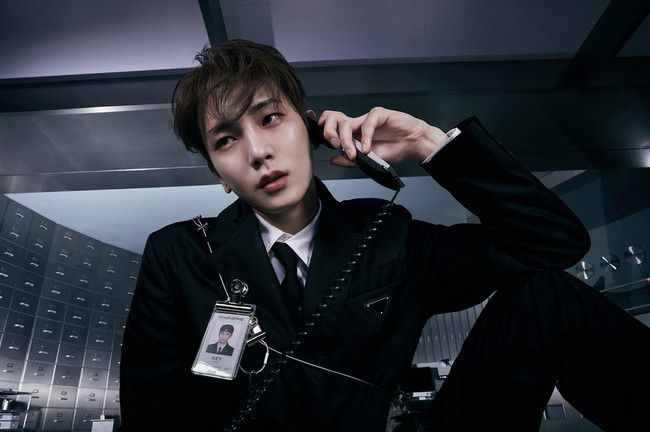 As SHINee's Key marks his 15th debut anniversary, he has achieved an impressive career high.
According to the music sales site Hanteo Chart on September 18th, Key's newly released mini-album 'Good & Great' recorded an initial sales volume (sales within a week of release) of 106,335 copies.
With this, Key has once again broken his personal record for solo album sales. Since his solo debut with the album 'FACE' in November 2018, Key has consistently released albums including 'I Wanna Be' in March 2019, 'BAD LOVE' in September 2021, 'Gasoline' in August of the previous year, and 'Killer' in February this year, solidifying his unique musical identity.
Before his solo comeback, he also achieved a career high with group activities. SHINee (comprising Onew, Jonghyun, Key, Minho, and Taemin) recorded an initial sales volume of 206,574 copies with their 8th full album 'HARD' released in June. Their previous best was 127,300 copies with the 7th album 'Don't Call Me' released in February 2021. Beyond just breaking sales records, they also topped iTunes Top Album Charts in 43 regions, Worldwide iTunes Album Chart, China's largest music platform QQ Music's Digital Album Sales Chart, Japan's Recochoku Daily Album Ranking, and domestic music charts.
Debuting in 2008 with 'Replay', the second-generation idol group SHINee continues to push musical boundaries and set trends in music, dance, and fashion, living up to their reputation as a 'contemporary band' that leads and presents trends suitable for the current era.
Meanwhile, Key's new solo album features a total of six tracks, starting with the title track 'Good & Great', followed by 'Can't Say Goodbye', 'Intoxicating', 'Live Without You', 'CoolAs', and 'Mirror, Mirror'.
The title track 'Good & Great' is filled with catchy melodies and witty lyrics that express Key's pride in his work, resonating with workers everywhere.
With this album, Key has topped the iTunes Top Album Charts in 34 global regions, Worldwide iTunes Album Chart, and domestic major album chart Yes24 Daily, receiving a warm response from global music fans.