Celebrity
BTS Military Enlistment Update: Following Jin and J-Hope, Suga Set to Enlist on September 22nd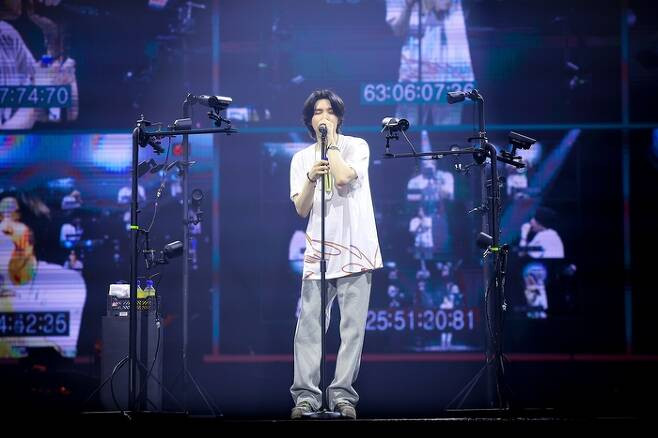 Suga (real name Min Yoongi) is set to be the third member of BTS to fulfill his military duty, following Jin and J-Hope. According to his agency, Big Hit Music, on September 17, Suga will enlist on September 22 to serve as a public service worker. There will be no official events on the day of his enlistment or the start of his service.
Born in 1993, Suga had his enlistment postponed until the end of this year based on the revised Military Service Act of 2020. However, he applied to cancel the postponement last month to fulfill his military duty.
Unlike other members, Suga was deemed eligible for public service last year. While the official reason hasn't been disclosed, it seems related to a shoulder surgery he underwent in 2020.
Considering the nature of public service duty, which often involves interactions with civilians, Big Hit Music stated, "We kindly ask fans to refrain from visiting Suga's workplace during his service period. We hope you send warm wishes and encouragement to Suga in spirit."
BTS began their military enlistment journey with the eldest member, Jin, enlisting last December. After completing his basic military training, Jin is currently serving as a training assistant. The second member to enlist was J-Hope, who joined the 36th Division in Wonju, Gangwon Province, last April. At the time, J-Hope comforted fans worldwide by saying on his personal SNS and live broadcast, "I'll return in good health. Please don't be too sad. I'm just fulfilling my duty as a healthy young man in South Korea."
In April, Suga released a solo album titled 'D-DAY' under the name August D. On the day of its release, the album recorded sales of over 1.07 million copies based on the Hanteo Chart, setting a new record for a K-pop solo artist at the time. Additionally, 'D-DAY' reached 2nd place on the U.S. Billboard 200 album chart, and its title track 'Daechwita' ranked 58th on the Billboard Hot 100 singles chart.
In August, Suga held an encore concert titled 'SUGA | Agust D TOUR 'D-DAY' THE FINAL' over three days at the KSPO DOME (formerly Olympic Gymnastics Arena) in Songpa-gu, Seoul, marking the grand finale of his 'D-DAY' tour that began in April. The 'D-DAY' concert showcased songs from the eponymous solo album, as well as tracks from his previous mixtapes 'Agust D' and 'D-2', reflecting the duality of his identity as both Suga and Agust D.