Music
Red Velvet's Return: A Hint at Full Group Renewal? Manager Teases Upcoming Comeback
Red Velvet is set to make a grand comeback with their third full-length album.
On September 14, a video titled "SM's 16-year Veteran KEY Reveals SM Industry Secrets" was uploaded on the '썰플리 (Ssuply)' YouTube channel. SHINee's Key was the guest for the day.
Visiting the SM Entertainment headquarters, Lee Seok-hoon and Key had a conversation with the manager, famously known as the 'MOVE' manager.
The video, which has garnered over 6.3 million views, became a hot topic. When asked about his actions, the manager replied, "I was the youngest in the SHINee team," revealing that he is currently in charge of Red Velvet.
Regarding future plans, he mentioned, "Red Velvet is preparing for a comeback soon. Please look forward to Red Velvet." However, he remained tight-lipped about the exact schedule.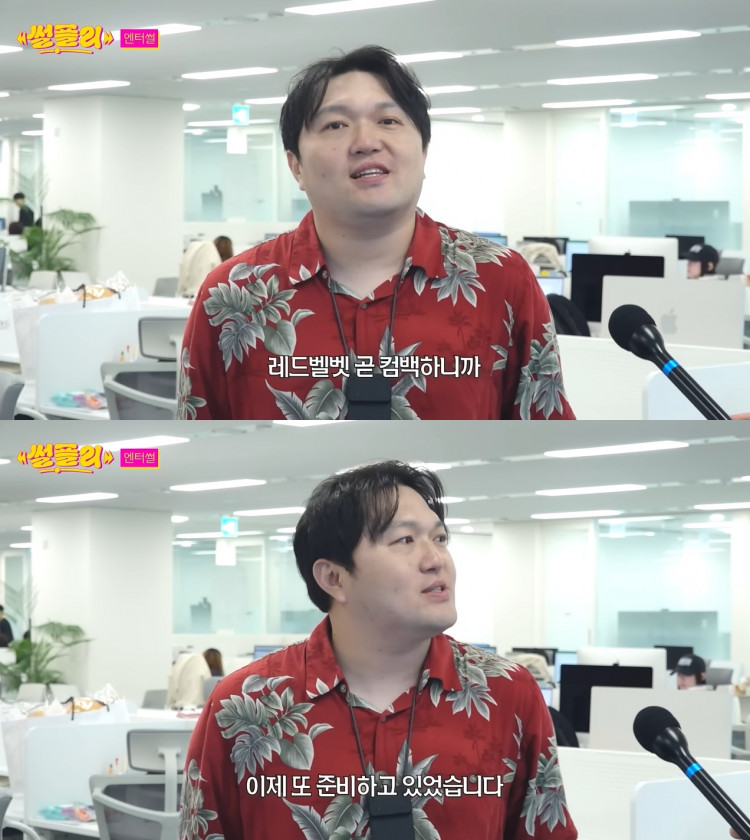 Previously, during their 9th-anniversary live broadcast, Yeri had mentioned that they were preparing for their third full-length album with a comeback aimed for the second half of the year.
Moreover, last month, Seulgi also shared news about her contract renewal, heightening expectations that Red Velvet might resume their activities soon.
Last year, even though there were announcements about a full-group comeback, there was no news related to contract renewals, causing anxiety among fans. However, with the direct mention of a comeback from Red Velvet's manager, there's growing anticipation for the group's continued activities as a complete ensemble.