TV
Lee Yubi's Unique Villain Role: What to Expect in 'The Escape of the Seven'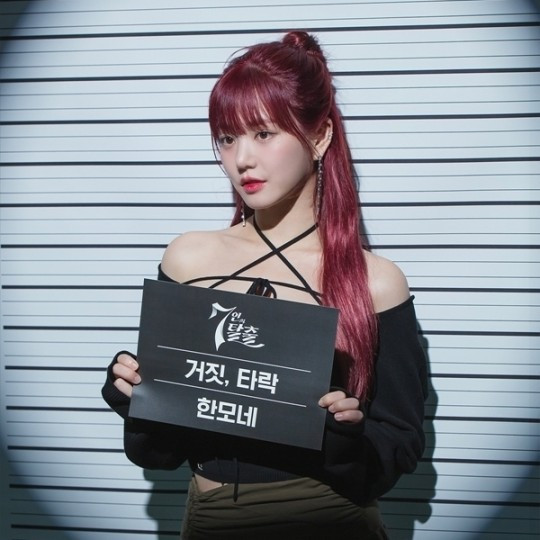 Actress Lee Yubi is set to return to the screen, portraying a never-before-seen villain character.
The new SBS Friday-Saturday drama 'The Escape of the Seven', set to premiere on September 15, is a picaresque revenge tale that delves into the intertwined lies and desires surrounding the disappearance of a young girl and the survival struggles of seven villains implicated in her vanishing.
In this drama, Lee Yubi undergoes a complete transformation into Mone, a school star and aspiring idol. Mone, while appearing as a wannabe, hides a critical vulnerability that could lead to her downfall. The anticipation is high to see how Lee Yubi will portray Mone and how this character will differentiate from her previous roles.
Notably, in 'Scholar Who Walks the Night', Lee Yubi portrayed Yang-sun, a character that evolved from a cute cross-dressing girl to a wounded young woman, and then to a woman expressing profound love, adding depth and immersion to the drama.
Moreover, in 'Yumi's Cells', she showcased her impeccable ability to resonate with her character Ruby, infusing energy and vitality into every scene.
In 'The Escape of the Seven', Lee Yubi is expected to dazzle with her idol-like vibrant visuals, dance, and singing. She will perfectly embody the multifaceted nature of a star that everyone adores. Additionally, her chilling expressions and explosive emotional performances, as if she's donned a completely different face, have heightened both curiosity and expectations.
Lee Yubi, known for embracing new challenges with every project, is set to expand her character spectrum once again with 'The Escape of the Seven'. With her refined acting skills, she promises a 180-degree transformation and is expected to deliver a unique villain character that the world has never seen before, raising hopes for another iconic role in her career.
'The Escape of the Seven' will air every Friday and Saturday at 10 PM.