Business
Fall of Japan's Entertainment Giant: Advertisers Cut Ties Following Admission of Exploitation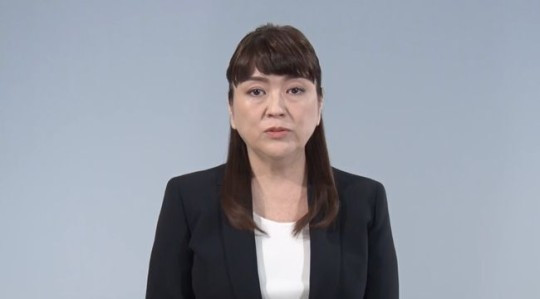 The controversy surrounding Japan's entertainment behemoth, Johnny's, continues to escalate. The advertising industry is also distancing itself from Johnny's affiliated celebrities, hinting at the magnitude of the fallout.
On September 7th, Johnny's acknowledged and apologized for the sexual exploitation allegations against its founder and former president, the late Johnny Kitagawa. Along with this, they announced a change in leadership and committed to compensating the victims.
According to local media, Johnny's president, Fujishima Julie Keiko, affiliated talent Higashiyama Noriyuki, head of 'Johnny's Island' Inohara Yoshihiko, responsible for training Johnny's trainees, and Johnny's lawyer Kimeda Hiroshi, held a press conference in Tokyo.
Fujishima stated, "As Johnny's office and personally, we acknowledge that Johnny Kitagawa was guilty of sexual misconduct. We sincerely apologize to the victims." This marked the first acknowledgment of the sexual exploitation allegations, drawing significant attention.
Previously, on the 30th of last month, a 'Special Team for Preventing Recurrence by Experts', composed of external specialists, after investigating 41 individuals, including 21 victims, former Johnny's juniors, current celebrities, and Johnny's associates, over three months from the end of May, confirmed that Johnny Kitagawa repeatedly committed sexual exploitation from the 1950s to the mid-2010s.
President Fujishima announced her decision to step down from her role to focus on victim compensation, while Higashiyama, a former member of the popular boy group 'Shonentai' produced by Johnny's, took over as the new president. Higashiyama clarified that he would not change the company name 'Johnny's'.
Despite Johnny's admission, apology, and commitment to compensation, many are expressing their disappointment and cutting ties. Companies such as the Asahi Group, Japan Airlines (JAL), Nissan, McDonald's Japan, Kao, Suntory, Tokyo Marine & Nichido, Mos Burger, Meiji, Daiichi Sankyo Healthcare, Toridoll, Sapporo Holdings, Nippon Life, and Itoham have chosen to sever their relationships with Johnny's.
Meanwhile, Johnny's, established in 1962, has produced renowned groups like SMAP, Hikaru Genji, Shonentai, V6, and Arashi, often referred to as Japan's national groups.