Music
Sandara Park on Her Solo Comeback: 'Still in the Red, Need to Break Even'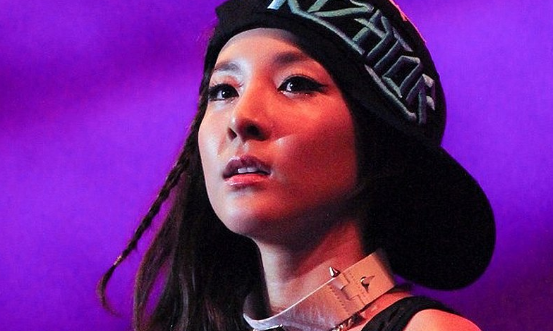 Singer Sandara Park has revealed that her first solo comeback is still "in the red."
On the 8th, during the SBS PowerFM 'Cultwo Show', both Sandara Park and BamBam appeared as guests.
When asked, "Among the celebrities in your agency, who has the best earnings?" Sandara Park humorously responded, "Since my comeback, I'm still in the red. I need to surpass the break-even point."
Later, when asked if she often hears the phrase "Don't do it!" due to the segment's title being 'Don't Do It!', she replied, "Yes, I often tell myself 'Don't buy anymore' especially when it comes to sneakers or clothes." She added, "I sometimes buy every color of the same design, so there are items I've bought but never worn. I've started to throw away the boxes since there are too many at home. I need space to lie down, so I discard the boxes."
When questioned if she ever resells her items, she shared, "The resale value has gone up significantly, but I feel it's too precious to sell my sneakers. For the newer items, I use a platform called 'Vegetable Market'. I don't explicitly state that I'm Sandara Park, but some might recognize. After all, these are items I've worn once or twice."
Sandara Park expressed her gratitude towards P.O when she made her long-awaited comeback. She said, "He seemed a bit flustered, which made me look better in comparison. He even struggled to introduce the songs. It made me realize I need to pull myself together. I totally understood Shin Ji's feelings. After promoting together for a week, I thought, 'This must have been tough for her.'"
Meanwhile, a listener shared a concern about her daughter working in Japan, who reads her messages but doesn't reply.
BamBam responded, "I usually read the messages and call back after about three days. My mom, on the other hand, doesn't reply when I do." Sandara Park added, "I contact my mom frequently, but she usually replies with short answers like 'Okay. Got it.' She's quite curt."
Kim Tae-kyun shared, "During my mother's lifetime, I think I only called her once or twice, maybe before starting the radio show or when I got home. I miss those times."
P.O humorously added, "She asks for an allowance. Lately, she's been straightforward, saying 'I'm going to use the card' and uses it even more when I appear on TV," causing laughter.