Business
Attrakt Entertainment Eyes New Girl Group Launch Amidst FIFTY FIFTY Controversy: Secures Massive 60 Billion KRW Investment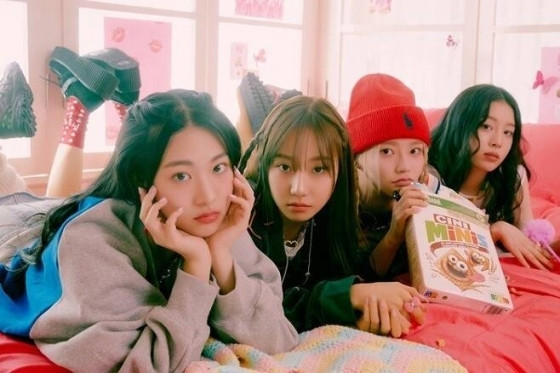 Attrakt Entertainment, the agency behind FIFTY FIFTY, is gearing up to debut a new girl group next year.
On the 4th, Attrakt announced their plans to kickstart a debut project for a new girl group, revealing their intentions to hold auditions. The agency aims to select all members of the new group through these auditions and has promised to make the entire process transparent to the public. Attrakt mentioned, "We're planning a distinctive audition that differentiates from the usual, with unique concepts and directions."
While the specific schedule for the auditions hasn't been disclosed, Attrakt emphasized the importance of public involvement, hinting that public voting might play a significant role in the selection process.
Recently, Attrakt has been embroiled in a legal battle with FIFTY FIFTY. In June, FIFTY FIFTY filed a request to suspend their exclusive contract with Attrakt, declaring their intention to leave the agency. The members cited reasons such as neglect of financial obligations, disregard for physical and mental health, and lack of support for their activities as grounds for contract termination. However, the court sided with Attrakt, noting that FIFTY FIFTY failed to sufficiently prove their claims. Despite the court's decision, FIFTY FIFTY expressed their disagreement and announced plans to appeal.
This aligns with a statement made on the show 'I Want to Know', where a family member of one of the members stated, "If they don't want to be singers, they won't be, but they certainly don't want to return to Attrakt." This clearly reflects the members' determination not to resume activities under Attrakt.
Despite the ongoing conflict with FIFTY FIFTY, Attrakt secured a substantial investment from Singapore's Evergreen Group Holdings. The investment group valued Attrakt at 60 billion KRW and reportedly invested through a third-party allotment of new shares. Evergreen Group Holdings' CEO, David Yong, recently appeared on KBS Joy's 'Ask Anything' and revealed his assets, including owning 15 buildings across Asia and six in Singapore alone. David Yong, who is also active as a singer and businessman, has even released a duet song with MAMAMOO's Moonbyul.
While Attrakt is in the midst of a dispute with FIFTY FIFTY, the company is leveraging its recent investment to scout for the next big girl group. There's a buzz around Attrakt's 'new girl group project'. Some speculate that Attrakt might be shifting its focus from FIFTY FIFTY to the new group, while others believe the agency is preparing for a future without FIFTY FIFTY by proactively seeking new talent.
After securing the hefty investment from Singapore, Attrakt's CEO, Jeon Hong-jun, had previously shared plans about launching a new girl group. He emphasized the need for the launch, stating, "We have a duty to continue producing new content for our investors who trust and support us, our hardworking staff, and for the future of our company." He further added, "We will move forward step by step with various projects, including the new girl group," drawing attention to Attrakt's next steps.