Music
BLACKPINK's Jisoo Fails at Concert Ticketing: 'Even Gocheok Sky Dome is Too Small!'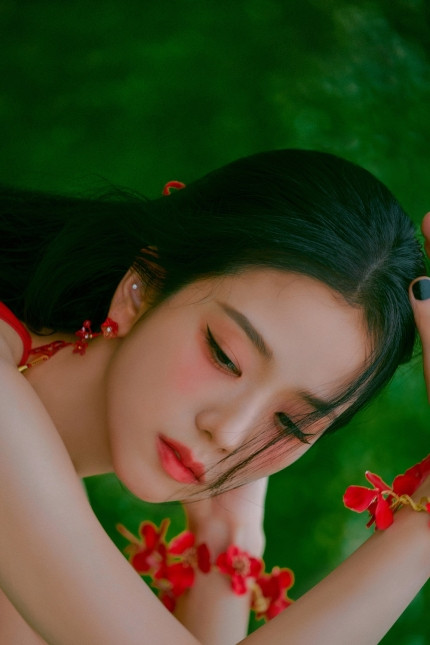 BLACKPINK's Jisoo has caught attention by personally attempting to secure tickets for her own concert.
On Septem 1, general ticketing for BLACKPINK's world tour encore performance in Seoul took place. Scheduled for the 16th and 17th at Seoul's Gocheok Sky Dome, this marks the first time a K-pop female artist has performed at this venue. The concert has garnered significant attention, especially since it's their first domestic performance in nearly a year since their October 2022 show.
Amidst the fierce battle for tickets, on the 2nd, BLACKPINK's Jisoo drew attention by personally trying her hand at ticketing.
Jisoo appeared on the global fandom platform Weverse, responding to a fan's post about being in the middle of ticketing. She commented, "I really wanted to try it too, so I went online, searched for BLACKPINK's concert, signed up, and even tried verifying my identity. But it keeps asking me to verify," she lamented. "How do you do this on a phone? It keeps saying I can purchase after verification, but I've already verified five times. Someone help!"
She continued, "The seats are grayed out. I can't select them," and added, "I finally got to see the seating chart, but there are no seats available," indicating her ticketing attempt was unsuccessful.
Later, in response to a fan's comment, "It's already sold out. There's not a single ticket left," Jisoo revealed her ambition(?), saying, "That's cold. But I wanted to get the best seat if any cancellation tickets came up and then give it away through a raffle. Wouldn't that be awesome?"
She also responded to various fan comments, agreeing to pass on a request to remove nets from the 4th-floor seating and humorously replying to a fan's statement that "Even Gocheok Sky Dome is too small for BLACKPINK" with, "That's such a nice yet shocking thing to say. There are no seats."
Notably, when a fan boasted, "I got a seat," Jisoo playfully retorted, "Lucky you. I have a spot on the stage. I can see even the nostrils of the members," eliciting laughter from fans.