Celebrity
BLACKPINK's Jisoo Dazzles in Luxury Brand Event, Captivating Boyfriend Ahn Bo-hyun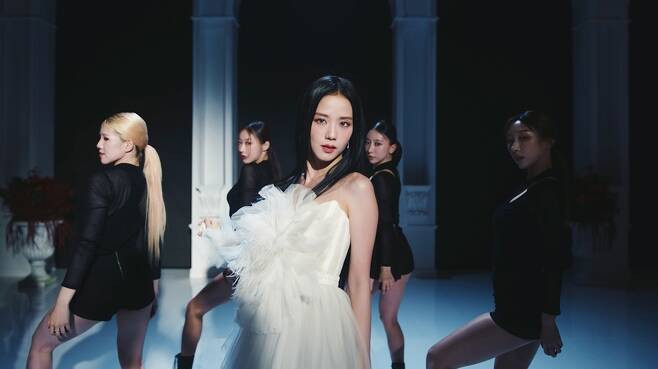 BLACKPINK's Jisoo graced a luxury fashion brand photocall event held in Seongdong-gu, Seoul on the afternoon of September 1.
For the event, Jisoo elegantly donned a dress that blended both white and black colors. As the last in line for the photo wall, she was showered with a barrage of camera flashes. Until she left the photo wall, she responded to the media's calls with waves and greetings, drawing admiration from all present.
Meanwhile, BLACKPINK's Jisoo caught the public's attention when she publicly began dating actor Ahn Bo-hyun on August 3rd. YG Entertainment, Jisoo's agency, told Newsen, "They are in the early stages of getting to know each other with positive feelings. We would appreciate it if everyone could support them with warm regards."
@.cosmopolitankorea Instagram story with Jisoo

JISOO AT LADY DIOR CELEBRATION #JISOOxDiorExhibition pic.twitter.com/NTxyMKaXj3 — GLOBAL SNOWS HSR 🤍 (@haesoorecords) September 2, 2023
korean media couldn't get enough of Dior's princess JISOO they still posting their pictures pic.twitter.com/UVDok1IJuO — js2 (@SooyasSystem) September 1, 2023
JISOO AT LADY DIOR CELEBRATION #JISOOxDiorExhibition pic.twitter.com/imcu2oZdDr — JISOO NEWS (@NEWSJISOO) September 1, 2023
Additionally, it was revealed that Jisoo was offered a role in the new Coupang Play series 'Influenza' on August 31st, raising anticipation among fans. BLACKPINK, the group Jisoo is a part of, is also solidifying its global presence by embarking on the largest scale world tour for a K-POP girl group, titled 'BORN PINK'.
JISOO a princess fr 🥹 pic.twitter.com/j5SIGM4kB0 — js2 (@SooyasSystem) September 1, 2023