Celebrity
BLACKPINK's Jisoo Proves Her 'T' Personality: 'Members Teared Up at Coachella, I Focused on the Exit'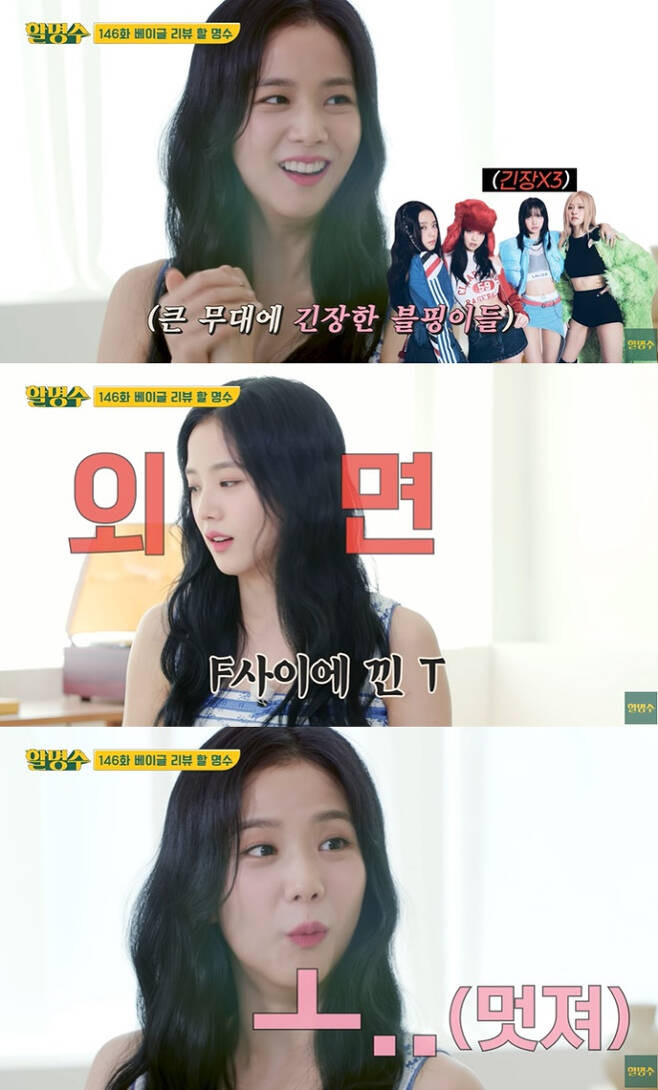 BLACKPINK's Jisoo revealed her 'T' personality trait, earning her the nickname "The Second Park Myung-soo". On August 1, a video titled "Jisoo, are you here for bagels or Halmyungsoo?" was uploaded on the YouTube channel "Hal Myung Soo."
In the episode, Jisoo made her third appearance on "Hal Myung Soo", showing a close rapport with Park Myung-soo. Discussing recent events, Park Myung-soo mentioned BLACKPINK's successful performance at Coachella in the U.S. Jisoo added, "We also performed at the BST festival in the UK, similar to Coachella, and we were the finale act."
Expressing his astonishment, Park Myung-soo said, "Usually global stars like Beyoncé or Bruno Mars perform the finale." Jisoo responded, "Indeed, Beyoncé was the finale for one of the shows, and we were honored to also be the finale."
When asked about her feelings during the Coachella performance, Jisoo shared, "When the opening song started, the members were nervous. I kept my distance. I thought, 'Should I be nervous too?' but decided to stay calm and focused on my thoughts. I didn't want to share the tension." It's known that Jisoo, like Park Myung-soo, has an 'ISTP' MBTI personality type, with the 'T' indicating a more logical than emotional disposition.
Jisoo expressed her pride, saying, "It was heartwarming to see a fan waving the South Korean flag. It was prominently visible during the live broadcast and photos." When Park Myung-soo asked if she cried, Jisoo replied, "No. I just thought 'Oh'. The other members cried."
She continued, "I was touched too," and when Park Myung-soo said, "There's no need to cry," Jisoo agreed, "It's a happy occasion." She added, "We performed for two weeks. When the members cried after the show, I thought, 'It's not over yet, it's not time to show tears'." When asked if she cried after everything was over, Jisoo humorously replied, "No, I made a quick exit. I wanted to change my clothes quickly, but everyone else was still emotional, so I ended up changing alone."
Park Myung-soo related to her experience, recalling a time on 'Infinite Challenge' when everyone cried after a dance sports event, and he was the only one not crying. Jisoo laughed, saying, "You can't imagine how many times I received that meme. People kept sending it to me saying, 'This is so like you'."
Jisoo also mentioned how fans sang along to her solo song 'Flower' during the BST festival in the UK, but added with a chuckle, "Still, I didn't cry."