Music
BTS Jungkook's 'Seven' Tops Melon Daily Chart: First Male Artist of the Year to Achieve This Feat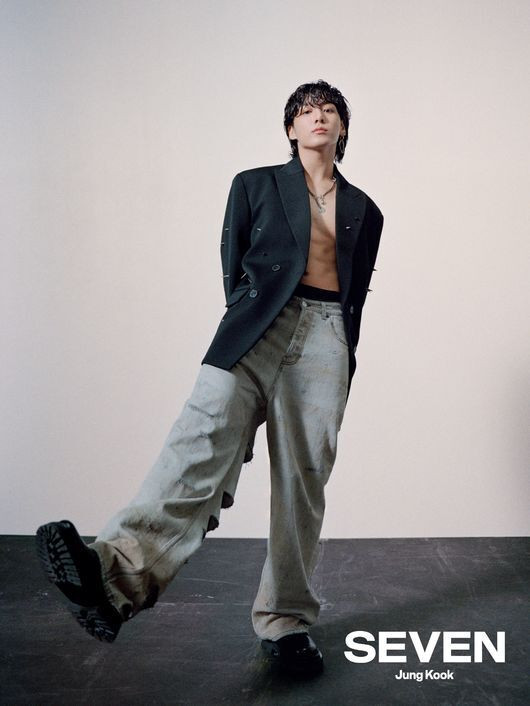 BTS's Jungkook has proven his popularity by becoming the first male artist this year to top the Melon daily chart. Jungkook's solo single 'Seven' secured the number one spot on South Korea's largest music platform, Melon's daily chart, on August 30.
'Seven' has reached the top of the Melon daily chart for the first time since its release. Notably, it's the first song by a male artist in 2023 to achieve this distinction on the Melon daily chart.
On August 25, Melon, through its 'DataLab' which analyzes and records significant achievements and records of both domestic and international artists monthly, reported that 'Seven' reached the main chart 'TOP100' number one spot in the shortest time this year for a solo track, just 11 hours post-release. It was also highlighted as the first song by a male idol in 2023 to achieve the 'TOP100' top spot.
Furthermore, amidst the dominance of girl group hits on the 'TOP100' chart this year, it's rare for a male idol song to rise to the top. Beyond the initial buzz, the song has been entering the 'TOP100' top spot more frequently a month after its release than in its debut week. This phenomenon was described as interesting, suggesting that "along with the strong support of ARMY (BTS's fandom), it can be interpreted that the song has become relatable and frequently listened to by the general public."
As of August 28th, 'Seven' set a record as the first song by a male artist in 2023 to stay at number one on Melon's 'TOP100' for over 250 cumulative hours. Jungkook also topped the Melon Weekly Popularity Award TOP 20 for five consecutive weeks from the second week of July to the second week of August, achieving his fourth honorary graduation this year.
Beyond Melon, 'Seven' has also maintained its top spot on the world's largest music streaming platform, Spotify's 'Daily Top Songs Global' chart, for 46 consecutive days.
Additionally, the song entered the U.S. music magazine Billboard's main singles chart 'Hot 100' at number one and demonstrated its power by setting a record as the first-ever Asian artist to simultaneously top both the 'Global 200' and 'Global (Excluding the U.S.)' charts for six consecutive weeks.