Music
BTS's Jungkook Reigns Supreme in Solo Endeavors: Star1Pick's Top 5 Spotlight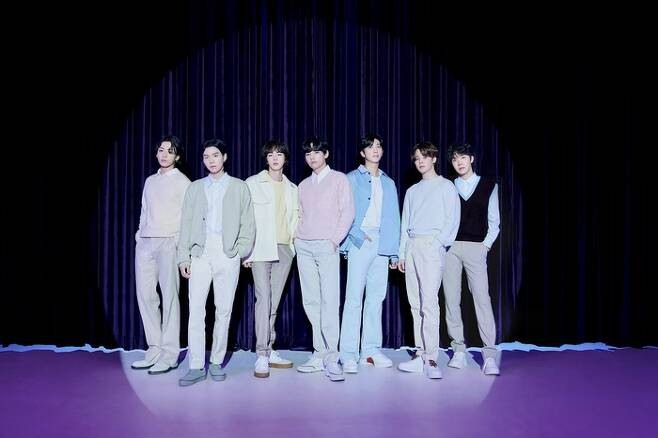 K-pop idols have undeniably become a global phenomenon. K-Trot singers are also receiving more love than ever before. In response, News1 has launched [Star1Pick], a one-stop platform where fans can find the latest photos, news articles, and trending videos of these stars. News1, in conjunction with [Star1Pick], introduces the top 5 figures from 'K-pop Idols' and 'K-pop Trot Stars' who have garnered the most attention over the past two weeks, aiming to provide fans with the latest information and utmost enjoyment.
◇ 1st Place: Jungkook (BTS)
Jungkook, a member of the boy group BTS, has been the most clicked-on figure among K-pop idols on 'Star1Pick' over the past two weeks. Recently, as he departed for overseas schedules, his casual airport fashion in a tracksuit garnered significant attention, placing him at the top spot. Jungkook's debut solo album "Seven", released on the 14th of last month, and its title track "Seven" (feat. Lato) have been receiving global acclaim. The song secured the #1 spot on the U.S. Billboard Hot 100 and ranked 3rd on the UK's Official Singles Top 100, showcasing its worldwide popularity.
◇ 2nd Place: NewJeans
Girl group NewJeans, who recently wrapped up promotions for their 2nd mini-album "Get Up", secured the second spot. On the 25th, they showcased their dazzling fashion while attending the recording of KBS 2TV's 'Music Bank' in Seoul. NewJeans also caught attention with their unique beauty in their airport fashion when they departed for Japan on the 17th to attend a music festival. Since releasing their mini-album "Get Up" on July 21st, songs like "ETA" and "Super Shy" have consistently ranked high on charts.
◇ 3rd Place: IVE
IVE secured the third spot, gaining significant attention for their dazzling performance at the '2023 Saemangeum World Scout Jamboree K-pop Super Live Concert' held at Seoul World Cup Stadium on the 11th. Their rank has risen by one spot from the previous week. The members showcased their style in sky-blue crop tops paired with leather pants. With a comeback planned for October, expectations are high for what they will bring to the stage.
◇ 4th Place: BTS
The group BTS moved up one spot from the previous week to secure the fourth position on 'Star1Pick'. With members Jin and J-Hope currently enlisted in the military, the remaining members continue their diverse individual activities. V recently attended the VIP screening of the movie "Concrete Utopia" at Lotte Cinema World Tower in Seoul, where his trendy fashion in a red tweed jacket and light blue jeans caught significant attention.
◇ 5th Place: SEVENTEEN
SEVENTEEN, who released their Japanese best album "ALWAYS YOURS" on the 23rd and are preparing for their largest-ever Japanese dome tour since their debut, ranked fifth. As they departed for Japan on the 17th, a massive crowd gathered at Gimpo Airport, showcasing their immense popularity. The members showcased a variety of looks, from sharp suits to trendy and casual outfits, capturing the hearts of fans with their distinct visuals.