TV
BIBI Talks Cannes Film Festival Debut with 'Hwaran' and Co-star Song Joong-ki: 'I'm Not Naturally Talented at Acting'
On August 28th, the channel 'Pisik University' released a video titled "Why Bibi's Boyfriend Only Listens to Bibi's Songs After Water Bomb."
Guest star Bibi, who is close to the Pisik University MCs as if they were siblings, shared her experiences after the movie "Hwaran," which she filmed with actor Song Joong-ki, was nominated for the Cannes Film Festival. Especially, MC Min-su, who hails from the same hometown as Bibi in Ulsan, looks after her like a younger sister.
Regarding her feelings about the Cannes Film Festival, Bibi said, "I know about music, but I don't know much about movies. However, 'Hwaran' was nominated for the Cannes Film Festival. It's my first time attending a film festival. I've never even been to a Korean film festival."
When the MCs commented that she seems to have a talent for acting, Bibi modestly responded, "I don't think so. I'm a natural storyteller and naturally cute, but I wasn't born with acting talent." However, when asked about her acting secret, she said, "I just read the script a lot. I watch other people's acting a lot. Since I don't know anything about acting, I watch a lot of movies and dramas."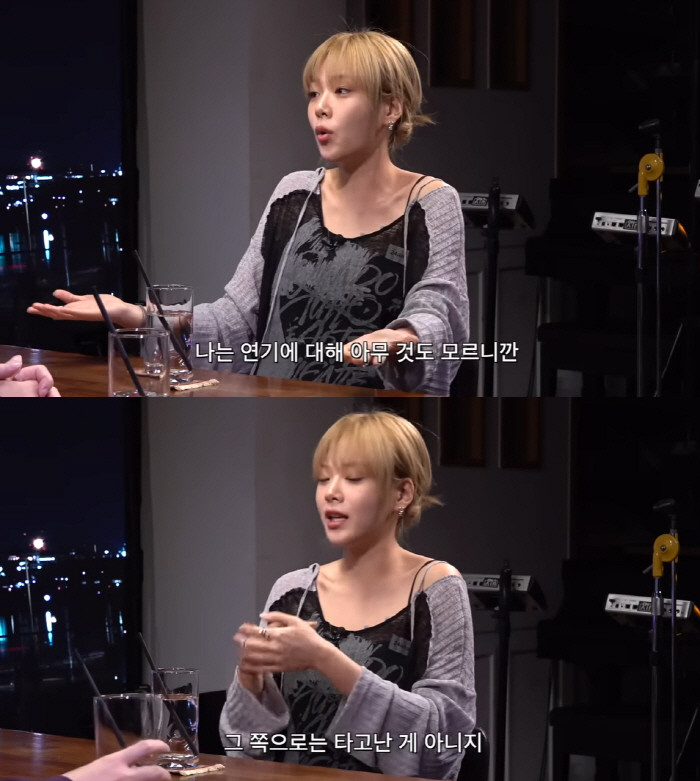 In another channel, when asked to choose between a mild man like a mushroom soup and a bad man like spicy chicken stir-fry, Bibi firmly stated, "Bad guys can't meet me. I don't like people who are fickle." She humorously compared the MCs to various foods, causing laughter. Especially about Min-su, she said, "He's like a dessert with some vitamins, but too much sugar. It would be hard unless he's with a substantial woman."
In a selection game, she chose '1-minute delivery' over '1-minute inspiration', saying, "It would be so good. Inspiration can come an hour or two later." In a choice between 'Jo Sumi's vocal range vs. Tzuyang's basal metabolic rate', she instantly picked Tzuyang, explaining, "Eating is the reason I live." If she were to be reborn, she chose to be 'Yoon Mi-rae's son' over 'Yoon Mi-rae's husband'. Bibi candidly said, "My sister is a really good person. Her husband, Tiger JK, has been through a lot, from the bottom to the top and back to the bottom. I don't want to live such a tumultuous life."
Meanwhile, Bibi is set to release a double single on the 31st. It's her new release in about nine months since her first full album 'Lowlife Princess-Noir' in November 2022. With the noir genre as the theme, Bibi, who has showcased comprehensive storytelling through music, acting, and novels, is expected to present a unique interpretation of love through two new songs. The song titles are 'Han River Park' and 'Hongdae R&B'.