Music
BTS Jungkook's 'Seven' Ranks 3rd as the Most Streamed Song Worldwide This Summer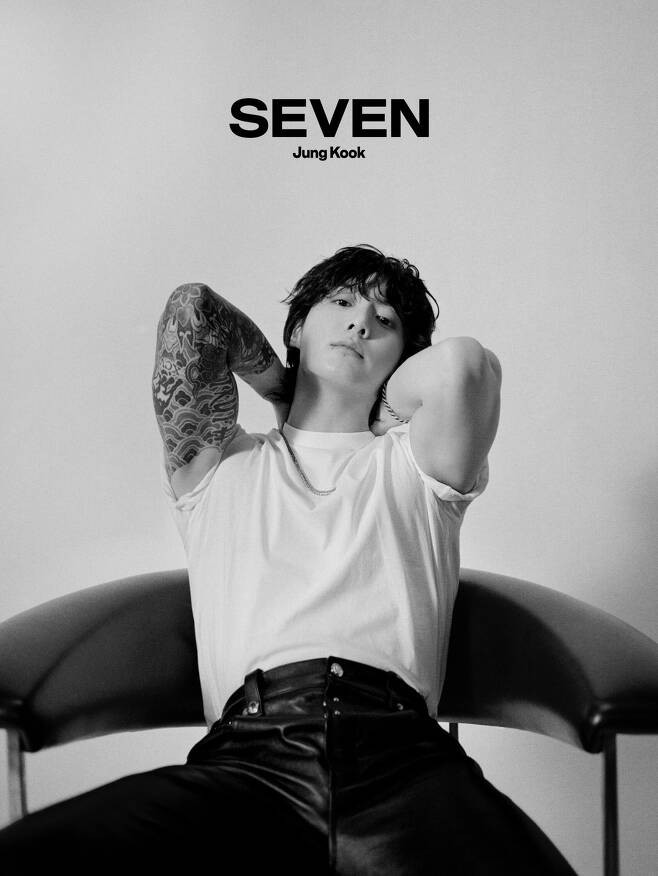 BTS's Jungkook continues to make waves in the global music scene. Living up to his hopes of creating a "light summer song," Jungkook's "Seven" has been ranked as the third most-streamed song worldwide this summer.
According to the world's largest streaming platform, Spotify, and his label Big Hit Music, on the 27th, Jungkook's solo debut single "Seven" was recorded as the "Most Played Song of Summer 2023."
Eslabon Armado & Peso Pluma's "Ella Baila Sola" and Bad Bunny's "WHERE SHE GOES" clinched the 1st and 2nd spots, respectively, with "Seven" following closely in third place.
What's particularly noteworthy is that while the songs in the 1st and 2nd positions were released in March and May, Jungkook's "Seven" was only unveiled last month on the 14th. This means that in just 40 days, "Seven" has heated up the global summer charts. "Seven" is a song expressing the desire to be with a loved one every day of the week, from Monday to Sunday. It perfectly complements Jungkook's soft voice. The song, with its refreshing and sophisticated pop vibe paired with Jungkook's trendy voice, has provided fans with a refreshing escape during this particularly hot summer.
Earlier, on the 24th, "Seven" also achieved a record on Spotify's "Weekly Top Songs Global," becoming the first song by an Asian artist to hold the top spot for six consecutive weeks. It has been maintaining its position at number one on the "Daily Top Songs Global" for over 40 days.
Moreover, the song has successfully entered the UK's Official Singles Chart "Top 100" for six consecutive weeks. According to the latest chart released on the 26th (Korean time), "Seven" has dropped two spots to rank 26th but continues to enjoy steady popularity.