Movies
Anticipated Films Featuring Top Stars Face Box Office Challenges This Chuseok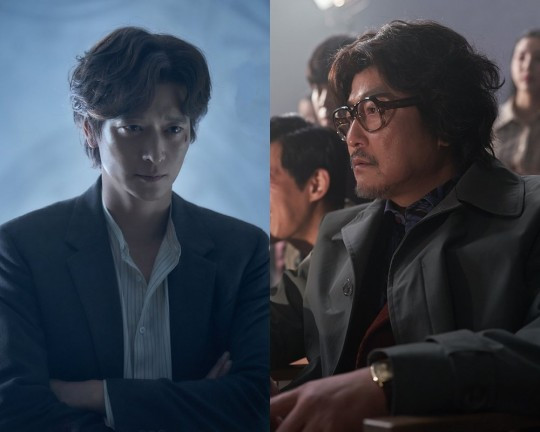 Films starring big names like Song Kang-ho, Ha Jung-woo, and Kang Dong-won are gearing up for the Chuseok holiday season, traditionally a peak period for cinema in South Korea. Each of these films boasts a dazzling lineup of top stars, renowned directors, and budgets that rival the so-called 'Big 4' films. However, the disappointing box office performance of 'Big 4' films during the peak summer season has raised some concerns.
Kang Dong-won's movie, "Exorcist Research Institute: The Secret of Seol Gyeong", directed by Kim Sung-sik, is currently discussing its release date. The film, a comedic occult tale, revolves around a fake exorcist who doesn't believe in ghosts but takes on a powerful case. The investor and distributor CJ ENM, after experiencing the underwhelming performance of "The Moon" - one of the summer's 'Big 4' - started promotions early for this Chuseok release.
Likewise, "Spider's Web" is an anticipated collaboration between director Kim Ji-woon and actor Song Kang-ho, who previously attracted 7.5 million and 6.68 million viewers with "The Age of Shadows" and "The Good, The Bad, The Weird," respectively. Having received critical acclaim at the Cannes Film Festival in May, this black comedy tells the story of a film director, portrayed by Song Kang-ho, who struggles to create a masterpiece in the 1970s.
"1947 Boston", led by Ha Jung-woo, has set its release date for September 27th. Based on the true story of Korean athletes who participated in the 1947 Boston International Marathon, it's directed by Kang Je-kyu. Ha Jung-woo plays the legendary marathoner Son Ki-jung, who led the athletes, while Lim Si-wan portrays Seo Yoon-bok, the winner of the marathon.
Despite the star power expected to draw audiences during the Chuseok holidays, many industry insiders are not particularly optimistic.
One industry insider commented, "Everyone is shocked by the unexpectedly low performance of this summer's films," adding, "Aware of this, several distributors considering a Chuseok release have had to adjust their schedules."
However, the backlog of films that couldn't be released due to the pandemic situation can't be kept on hold indefinitely. "1947 Boston" itself is hitting theaters after a three-year wait.
The same industry source noted, "Last year's Chuseok wasn't favorable either, but 'Confidential Assignment 2: International' was the only film released during the short holiday, and it was a hit." They expressed concern, saying, "However, releasing three movies simultaneously under such circumstances might result in a zero-sum game."