Music
BTS Suga Embellishes World Tour Finale with Encore Concert, D-DAY Tour Nears Grand Climax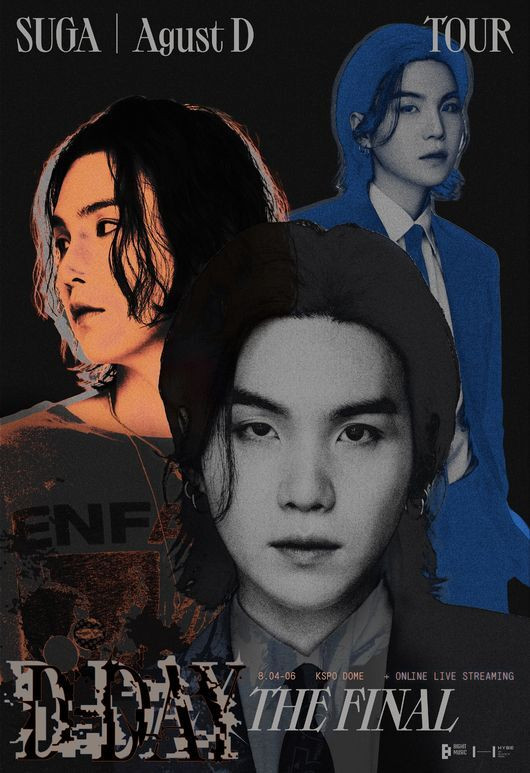 BTS member Suga is set to put the final touches on his world tour with an encore performance.
Suga is scheduled to hold the encore concert 'SUGA | Agust D TOUR 'D-DAY' THE FINAL' from today (4th) to the 6th for three consecutive days at the KSPO DOME (formerly Olympic Gymnastics Arena) in Songpa-gu, Seoul, marking the grand finale of the 'D-DAY' tour, which has been ongoing since April.
Suga will be making his debut at the KSPO DOME as a solo artist. News of the encore concert in Seoul, the final stop of his world tour, ignited a wave of excitement when announced last June.
Specifically, for this final show of the tour, Suga is taking extra steps to enhance the concert experience, including expanding the live band line-up to create a fuller sound throughout the venue.
'D-DAY' serves as a performance encapsulating the artist's identity as it oscillates between Suga and Agust D, primarily featuring tracks from the eponymous solo album 'D-DAY' and existing mixtapes 'Agust D', and 'D-2'. Through the VCR and stage setup, portraying the evolution of Suga and Agust D, and the direction that melts these two 'selfs', spectators can witness the traces of the continual contemplation Suga has undertaken as a 'musician'.
Meanwhile, Suga engaged with nearly 290,000 fans through 25 performances across 10 cities during the 'D-DAY' tour from April to June. The upcoming encore concert, arranged to alleviate the collective longing felt by both the fans and Suga himself, sold out in record time across all show dates as soon as tickets were made available.