Awards
Song Hye-Kyo Sweeps Top Honor at Blue Dragon Series Awards for 'The Glory'; 'Big Bet' and 'Siren' Snatch Top Show Prizes [Full List]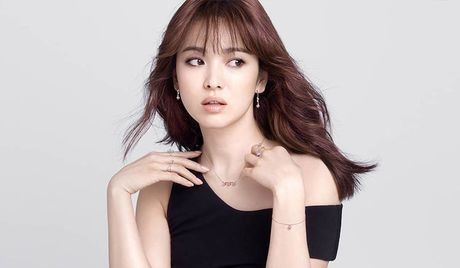 The crown of the 'Grand Prize' was seized by Song Hye-Kyo, the driving force behind the sensation of "The Glory."
The second Blue Dragon Series Awards (BSA) was held on July 19 at Paradise City in Incheon.
The star who drew the most attention at the awards ceremony, winning the Grand Prize, was Song Hye-Kyo for 'The Glory.' Upon ascending the stage to receive the award, Song Hye-Kyo expressed, "I am so happy. It's been nearly a year since we finished shooting 'The Glory.' I feel like I can now thank the staff with this beautiful award. I couldn't have done a good job as Moon Dong-Eun without the staff. I received a lot of help from the actors who worked with me. I love writer Kim Eun-Sook who entrusted me with the role of Moon Dong-Eun." She added, "I want to compliment myself as well. Good job, Hye-Kyo."
The nominees for the Best Drama Series were "The Glory," "Bodily Value," "Suri Man," "Weak Hero Class 1," and "Big Bet," with "Big Bet" taking the award.
The award for Best Variety Show saw "SNL Korea Season 3," "Siren: Island of Fire," "Play You Level Up: A World Where Villains Live," "Blood Game 2," and "Transmigration Romance 2" vying for the title, with "Siren: Survive the Island" eventually emerging victorious.
The Blue Dragon Series Awards, which first took place in 2022, is Korea's first award ceremony dedicated to original streaming series, covering domestic dramas, variety and cultural shows produced or funded by Netflix, Disney+, AppleTV+, Watcha, Wave, KakaoTV, Coupang Play, and Tving.
Below is the list of the winners of the 2nd Blue Dragon Series Awards:
Drama
Daesang (Grand Prize): Song Hye Kyo ("The Glory")
Best Drama: "Big Bet"
Best Actor: Ha Jung Woo ("Narco-Saints")
Best Actress: Suzy ("Anna")
Best Supporting Actor: Lee Dong Hwi ("Big Bet")
Best Supporting Actress: Lim Ji Yeon ("The Glory")
Best Rookie Actor: Park Ji Hoon ("Weak Hero Class 1")
Best Rookie Actress: Shin Ye Eun ("Revenge of Others")
OST Popularity Award: DKZ's Jaechan's "Our Season"
Why Not Award: Choi Hyun Wook ("Weak Hero Class 1")
Variety
Best Variety Program: "Siren: Survive the Island"
Best Male Entertainer: Yoo Jae Suk ("PLAYou Level Up")
Best Female Entertainer: Joo Hyun Young ("SNL Korea")
Best Rookie Male Entertainer: Dex ("Bloody Game 2")
Best Rookie Female Entertainer: Kim Ah Young ("SNL Korea")
TIRTIR Popularity Award: ASTRO's Cha Eun Woo, DKZ's Jaechan, Lee Kwang Soo, Kim Yeon Koung