Music
BLACKPINK's Exclusive Contract Expires in August: What Can YG Offer to Jennie and Co.?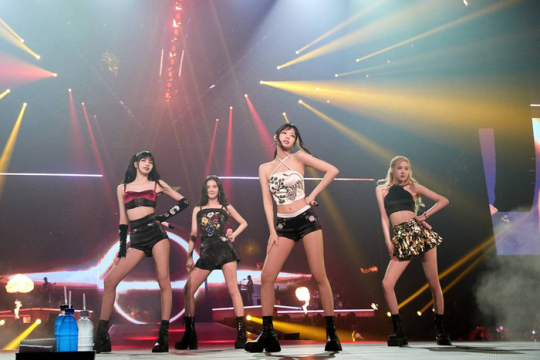 The exclusive contract between the group BLACKPINK and YG Entertainment ('YG') is set to expire in August. As the expiration date approaches, attention is focused on whether BLACKPINK and YG will renew their contract.
Earlier, the investment industry had released positive analyses about the potential renewal of the contract between BLACKPINK and YG.
In January, NH Investment & Securities stated, "There's no need to prematurely anticipate and react negatively to the renewal. The renewal of BLACKPINK's contract is expected to proceed smoothly, so it's time to put excessive worries aside."
In February, Hana Financial Investment predicted that if the contract renewal with BLACKPINK is successful, the potential of BABYMONSTER could also significantly reflect in the stock price all at once. They suggested that a contract renewal would likely lead to the highest stock price rise this year, following SM Entertainment. The positive outlook was also fueled by the recent success of BLACKPINK's Jisoo's solo activities.
A researcher at Yuanta Securities stated, "Given the demonstrated balance within the group due to the member who had been evaluated as being somewhat behind in terms of vocal skills and performance, we are positive about the renewal. A long-term profit seems possible with a contract renewal with BLACKPINK."
Despite the positive outlook, the tension remains high as the renewal of BLACKPINK's contract is still a variable.
The members of BLACKPINK have proven their exceptional talents not only in group activities but also in their individual fields. There are speculations that the members of BLACKPINK might focus more on individual activities than group activities.
In 2018, Jennie released her single album 'SOLO' which significantly influenced both the domestic and international music scenes. More recently, she debuted as an actress on HBO's 'The Idol.' Jisoo, on March 31, released her first solo album 'ME' and received a great response. 'ME' broke the record for the highest sales within 24 hours after pre-sales, selling over 159,800 copies. She also appeared on the JTBC drama 'Snowdrop' in 2021.
Lisa is receiving global attention for her top-notch dance skills. She served as a dance mentor in the girl group formation project 'Youth With You,' hosted by Chinese video platform iQIYI in 2020 and 2021. Her
solo album 'LALISA,' released in 2021, also made an enormous impact upon release.
Rosé has a distinctive voice and impressive vocal skills. She achieved noticeable results with her solo album 'R' released in 2021. She recorded more than 280,000 sales on the first day, quickly securing the top spot for initial sales by a female solo artist. Rosé was also included in the Guinness World Records for 'the most viewed K-pop solo artist music video online in 24 hours' and 'the first artist to reach number one on the Billboard Global Chart as a group and solo artist.'
It is currently reported that YG is making every effort to renew the contract with BLACKPINK. Recently, a media outlet reported that all BLACKPINK members are leaning towards a contract renewal.