Celebrity
Sexual Misconduct, Drunk Driving, and Military Corruption: Spotlight on Korean Entertainment's Unlawful Acts [2023 Mid-Year K-pop Recap]
The entertainment industry has been bustling and shining brightly in the first half of this summer. From K-pop to K-dramas to K-contents, stars have been winning hearts all over the globe.
However, amidst the triumphs, there have been those who have muddied the waters with unlawful acts such as sexual crimes, drunk driving, and military corruption. Here's a look at those who have stirred public outrage with their misguided choices.
◆ Jung Bobby and Bassagong: Sexual Misconduct and Assault
Singer-songwriter Jung Bobby, known for his work with groups like Sister's Barbershop, Julia Hart, Bobby Ville, and Autumn Vacation, is facing charges for illegal filming and assault. The charges date back to July 2019, when he illegally filmed intimate parts of Ms. A, an aspiring singer and his girlfriend at the time.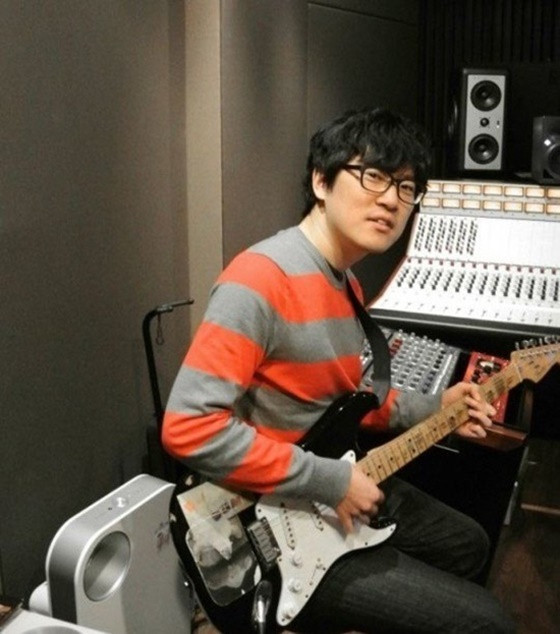 Ms. A accused Jung Bobby of sexual assault and non-consensual filming, expressing her anguish until she tragically took her own life in April 2020. Jung Bobby did not stop there, as from July to September 2020, he was charged with assaulting and non-consensually filming another woman, Ms. B. Prosecutors combined both cases and indicted Jung Bobby in October 2021. In December of the same year, he was sentenced to one year in prison and taken into custody.
However, on June 1, Seoul Western District Court's criminal appeal bench acquitted Jung Bobby of the filming charges, citing lack of clear victim testimony and insufficient objective evidence. He was, however, fined 3 million won for some of the assault charges. Public sentiment remains cold towards Jung Bobby, given the clear evidence of victimization and his continued criminal behavior even after the death of Ms. A.
The prosecution, dissatisfied with the 2nd trial decision to only fine 3 million won, appealed on the 8th, putting Jung Bobby under the Supreme Court's review.
Rapper Bassagong (real name Kim Jin-woo), who was sentenced to one year in prison for charges of illegal filming and distribution, is in the middle of his appeal trial. Bassagong is accused of secretly filming a woman, Ms. A, with whom he was in a relationship in 2018 and distributing the pictures in a group chat. During this process, Ms. A's identity was forcibly revealed by Bassagong's agency director DJ DOC Lee Ha-neul and another woman Ms. B, leading to serious secondary damages.
Bassagong was sentenced to one year in prison and ordered to complete 40 hours of a sexual violence treatment program and restricted from employment in child and adolescent institutions and disability welfare facilities for three years. But Bassagong filed an appeal through the law firm Jihyuk, and the prosecution also submitted an appeal on the grounds of unfair punishment, leading to a mutual appeal.
◆ Potential Murder 'Drunk Driving'...Eru, Shin Hye Sung, Nam Tae Hyun, and Jin Ye Sol
There have been multiple instances of drunk driving by celebrities just in the first half of this year alone. Given that drunk driving is considered a 'potential murder' socially and is a serious crime, the public generally believes that such individuals should not be allowed to return to the spotlight.
Shin Hye Sung (real name Jung Pil-kyo), a member of the group Shinhwa, stirred up public outrage by drinking and then getting behind the wheel. On the afternoon of October 10th last year, he drank alcohol in Nonhyeon-dong, Gangnam-gu, Seoul, and fell asleep at the wheel while driving another person's car home the following morning near Tancheon 2 Bridge in Songpa-gu. The police, responding to a report, requested a breathalyzer test, but Shin Hye Sung refused, leading to his arrest on the spot.
On the 20th, the 4th Criminal Department of the Seoul Eastern District Court (Chief Judge Lee Min-ji) sentenced Shin Hye Sung, who was indicted for violating the Road Traffic Act (refusal of breathalyzer test) and unauthorized use of a car, to 6 months in prison with a 1-year suspended sentence. This is lighter than the 2-year sentence sought by the prosecution.
Many people were outraged when it was revealed that the judgment against Shin Hye Sung was a suspended sentence. Shin Hye Sung has a history of being punished for drunk driving in 2007, and the relatively light sentencing for a repeat offense has drawn criticism. Consequently, the prosecution has appealed the court's decision.
Eru (real name Jo Seong-hyun), a singer and actor who is the son of singer Tae Jin-ah, has been brought to trial on charges of drunk driving and swapping drivers. He was investigated by the police in September of last year on suspicion of drunk driving, and Park, a professional golfer who was in the car with him at the time, falsely testified to the police the next day that he was the driver. The prosecution applied charges of aiding and abetting a criminal on the run, on the grounds that Lee Ru had ignored Park's false testimony in order to avoid punishment. Eru is also charged with giving his car keys to a drunken acquaintance, aiding and abetting drunk driving, and driving with a blood alcohol concentration of 0.075%, which would have resulted in a license suspension, on December 19th of last year.
The 11th Criminal Department of the Seoul Western District Court (Chief Judge Jeong In-jae) sentenced Jo to 6 months in prison with a 1-year suspended sentence and a fine of 100,000 won for speeding on the 15th. It is known that Lee Ru pleaded for leniency by mentioning his mother's dementia.
Nam Tae Hyun, a former member of the group WINNER, collided with a taxi that was passing by while he was parked and opened the door on a roadside in Gangnam-gu, Seoul, in March. The blood alcohol concentration of Nam Tae Hyun measured by the police who arrived at the scene after the accident was 0.114%, which is a license cancellation level, causing outrage.
Actress Jin Ye Sol is accused of hitting the guardrail twice while driving drunk along the Olympic Road between Songpa-gu and Gangdong-gu in Seoul and heading toward Hanam on the 12th. Jin Ye Sol was caught by the police while sleeping in the driver's seat, with the gear in 'drive' state while waiting for a signal at a three-way intersection in Godeok-dong.
When this fact was revealed, Jin Ye Sol apologized, saying, "As a public figure, I should have taken responsibility for all my actions and made more careful judgments, but I made a big mistake that I should never have made due to a momentary lapse in judgment. I want to say again that I am sorry to everyone who supports me."
◆ Ravi, Nafla, Song Duk-ho accused of feigning epilepsy...'Military Service Act' violations
Rapper Ravi (real name Kim Won-sik), Nafla (real name Choi Seok-bae), and actor Song Deok-ho (real name Kim Jeong-hyun) caused a major stir when they were revealed to have allegedly evaded military service by falsely claiming to have epilepsy. They are on trial for allegedly conspiring with military service broker Gu, who is currently under arrest and being prosecuted, to evade military service through a false epilepsy diagnosis. Ravi allegedly received a false epilepsy diagnosis scenario from Gu and pretended to suddenly faint, receiving an examination at a hospital, and in 2021, Ravi submitted a diagnosis suggesting suspected epilepsy to the Military Manpower Administration.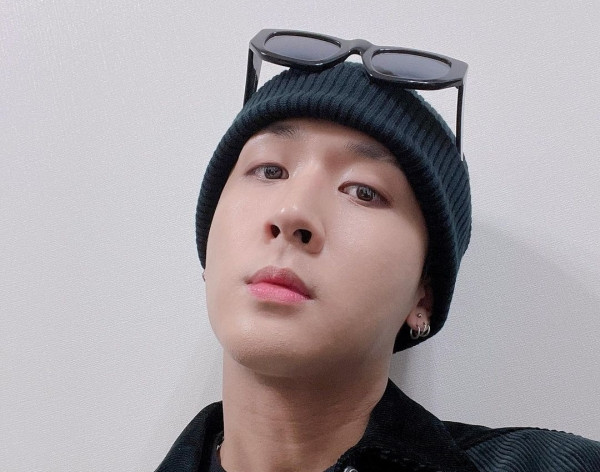 While working as a social service worker at Seocho District Office in Seoul, Nafla allegedly conspired with Gu and others to pretend that his depression had worsened, resulting in his unauthorized absence from service for 141 days. Five public officials who are accused of manipulating Nafla's attendance records to aid his absence from service are also on trial, and Kim, the co-representative of the agency to which Ravi and Nafla belong, has been indicted without detention for allegedly conspiring in the military service evasion.
Song Duk-ho was categorized as a 3rd level active-duty enlistee due to an eye disease during his first physical examination in 2013. He then postponed his enlistment due to reasons like university enrollment and overseas travel, and was categorized as a 3rd level active-duty enlistee again in his physical examination in March 2021. Song Duk-ho then conspired with military broker A and paid 15 million won to avoid military service. He feigned symptoms of epilepsy to receive a false diagnosis and avoided military service, leading to his trial for violating the Military Service Act. He received a sentence of 1 year in prison with a 2-year suspended sentence in the sentencing trial held last month.