Music
Kang Daniel Surprises Fans with Pre-release Single 'WASTELAND' Set to Debut on the 7th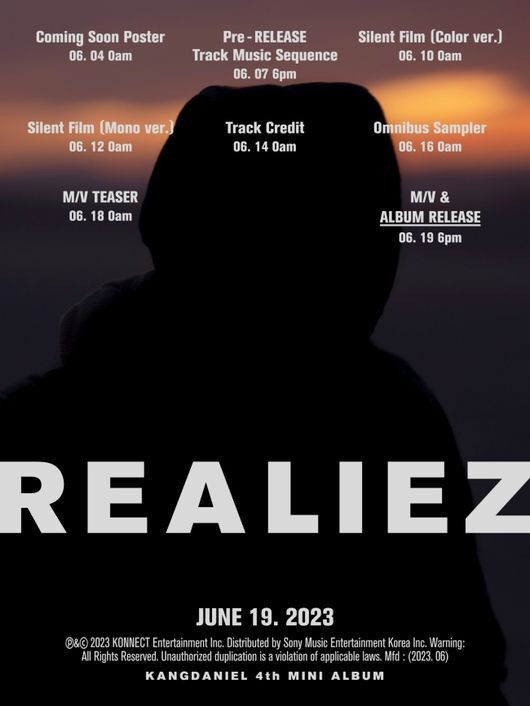 Singer Kang Daniel is making a surprise visit with a pre-release single ahead of his official album launch.
At midnight on June 2, Konnect Entertainment announced the release of a pre-release song through Kang Daniel's new album 'REALIEZ' promotion calendar.
The release is slated for 6 PM on the upcoming 7th. Considering that the release of 'REALIEZ' is on the 19th, this comes as a pivotal teaser. This is a surprise release in a situation where only the new album name has been revealed so far.
According to Konnect Entertainment, the song is titled 'WASTELAND.' The entire lyrics were recorded in English. The song, which incorporates a radical form, is expected to draw heated responses as it contains the core message of this album. As the new album 'REALIEZ' includes the meanings of REAL, LIE, and REALIZE, it arouses curiosity about what organic role it will play.
Previously, Kang Daniel stoked anticipation by releasing a prequel video hinting at a major work and the album cover image. According to the promotional calendar released today, the codes for Kang Daniel's comeback will be revealed in order.
The starting point, the pre-release song 'WASTELAND,' will be released on the 7th, and the new album 'REALIEZ' will be unveiled on the 19th.