Celebrity
B.I Expresses Remorse Over Drug Controversy: 'I Apologize for the Disappointment...I've Lost So Much'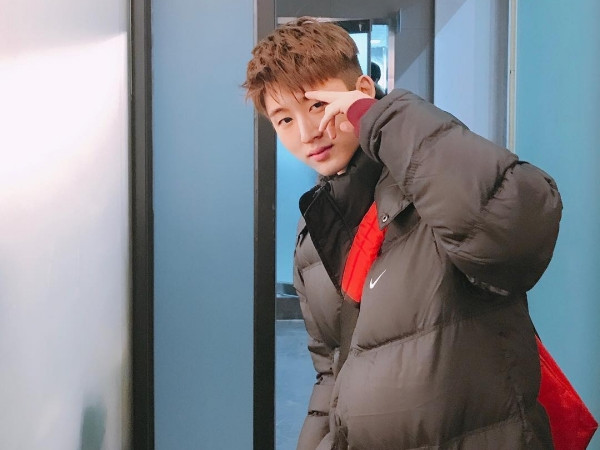 Rapper B.I stepped onto a formal stage for the first time since his drug controversy, expressing his apologies.
On the afternoon of the first, B.I's second regular album 'TO DIE FOR' media showcase was held at Shinhan pLay Square Live Hall in Mapo-gu, Seoul. B.I presented his new songs on stage, and spent time discussing his second regular album.
Regarding his first official appearance after the past controversy, B.I said, "I would like to apologize once again for causing disappointment to many people and causing a social controversy due to my poor judgement and wrong choices in the past." He added, "I wanted to convey my sincere feelings through this showcase, as I had not had a chance to express my feelings in an official setting."
He continued, "I wanted to arrange this event to talk about my past mistakes, show my hard work, and discuss how I've changed."
B.I also conveyed, "I want to apologize once again for the public's negative view and discomfort. I am not at ease either, I have never been at ease." He admitted, "When I become arrogant, it seems reality always tells me to face the situation. I have been regretting and reflecting, and this will likely not change."
B.I also said, "For a long time, it seems like I, as a person, will not be welcomed. I think I will live with a humble, reflective, and grateful mindset."
Regarding his controversial statement about using drugs because he wanted to become a genius, B.I explained, "At that time, I think I had no thoughts. These days, I am focusing on my efforts with the belief that I can't do anything without my passion and effort."
He added, "There are many lessons I learned after losing so much. I lost so much because of my wrong decisions and choices at a young age, and I gained nothing from those choices." He further conveyed his apologies, saying, "I thought a lot about what the hell I was doing. Of course, I pray a lot that such things will not happen again, I make many pledges, and I spend a lot of time reflecting on myself."
Previously, it was belatedly revealed in 2019 that B.I had purchased marijuana and LSD (a form of drug in paper form) in 2016 and consumed some of it. As a result, he left the team iKon and partially admitted to the charges during subsequent police investigations.
After the indictment, a trial proceeded, and at the first trial in 2021, the judge sentenced B.I, who was indicted on charges such as violation of the Drug Management Act, to 3 years in prison with a 4-year probation. In addition, he ordered 80 hours of community service, attendance at 40 hours of drug treatment lectures, and a fine of 1.5 million won.
Meanwhile, 'TO DIE FOR' is an album that deals with the completion of the emotions that youth feels about dreams, love, youth, and life. It contains a message that the moments of passionately loving as if one might die are remembered as a touching movie of youth.
The double title songs are 'Fearless' and 'Die for Love' about love and romance. 'Fearless' contains the meaning that love is born at first sight and the language of emotion writes poetry, and 'Die for Love' contains a message of the last rebellion and romance of youth. In addition to this, a total of 15 songs, all written and composed by B.I, are included in the album. It will be released at 6 p.m. today through various online music sites.