TV
Fast-Track to Love, Marriage, and Pregnancy: 8 Months for Cho Jeong-rin, Ah Yumi, and Seo In-young's Lightning-Speed Marriages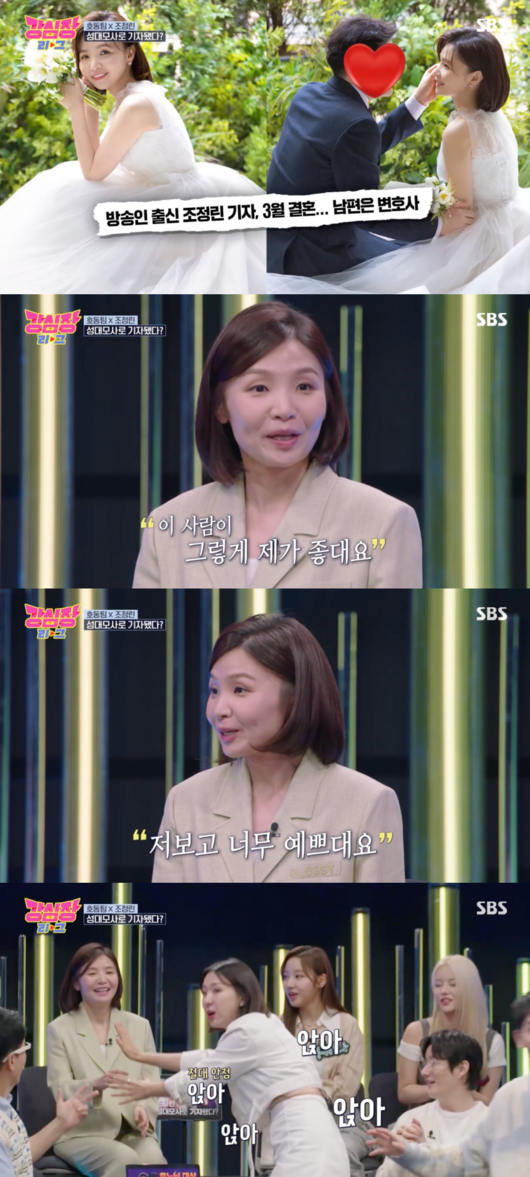 While it's common to spend at least all four seasons with someone before deciding to marry them, these women chose to expedite the process. Recently, former broadcaster and current reporter Cho Jeong-rin, former girl group member and broadcaster Ah Yumi, and singer Seo In-young all wrapped up the stages from dating to marriage within a year.
On the 23rd, Cho Jeong-rin appeared on SBS's "Strong Heart League" bringing a sense of familiarity to the audience after a whopping 11-year absence from the entertainment industry. Jeong-rin is a 12-year veteran reporter for TV CHOSUN.
Last month, on the 25th, Jeong-rin held her wedding ceremony in a hotel in Seoul, a private affair attended only by both families, relatives, and close acquaintances. At the time, only the news of her wedding with a non-celebrity was known, but the details, such as the groom's profession, remained undisclosed.
However, on "Strong Heart League," Jeong-rin surprised everyone by sharing not just her love story but also her pregnancy news. Jeong-rin revealed that she got married just six months after meeting her partner. She decided to marry him after a simple compliment on her beauty, and she joked about her changing taste in men from her younger days, when she used to dream of someone like Jo In-sung, to appreciating someone who genuinely liked her for who she is.
Jeong-rin revealed that her husband is a lawyer and that they are expecting their first child. She followed her surprise marriage six months after meeting her husband with an equally surprising announcement of her pregnancy just two months after their wedding.
Ah Yumi also stirred up buzz when she revealed on SBS's "Same Bed, Different Dreams 2 - You Are My Destiny" that she decided to marry her husband, a packaging business CEO, just three months after they were introduced. The two even started living together just three months after deciding to get married.
During her appearance on SBS's "Take Off Your Shoes and Go Single," Yumi reminisced about her first meeting with her husband. She stated that their encounter felt so natural and comfortable as if they had known each other for years. Their decision to get married came only three months after they started dating, and within another three months, they moved in together, leading to their high-speed marriage within eight months.
Seo In-young is also a part of the fast-track to marriage club. In-young, who held her wedding ceremony last February, revealed that she decided to get married only seven months after meeting her partner. Before their wedding, the couple had already registered their marriage. Seo In-young candidly explained that she decided to register their marriage first as she was unsure if her feelings would change in the future.
On KBS 2TV's "Problem Child in House" before her wedding in January, Seo In-young recalled her first meeting with her husband. She confessed that she was the one who asked him out first when she realized she wouldn't mind living with him because he made her laugh so much. She shared, "We've been dating for about five months. It took about 7-8 months to get to marriage. I thought I wouldn't be able to get married, so I even looked into Silver Town, where even meetings are held."