Music
Hwasa Braves Criticism Over Daring Performances, Receives Heartfelt Advice from Lee Hyo-ri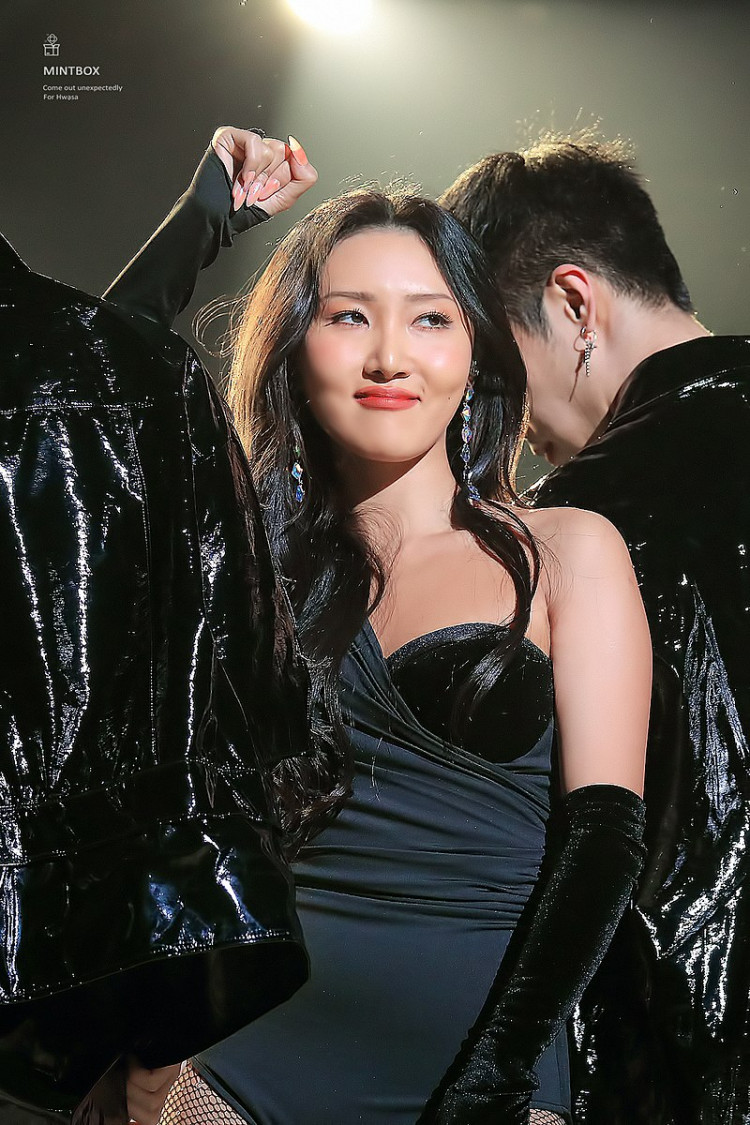 Pop sensation Hwasa has been in the spotlight recently due to controversy over her provocative stage performances during a university festival, but it appears she isn't letting the chatter affect her path, boldly continuing to deliver daring performances during her U.S. tour. Amid this, fellow singer Lee Hyori's heartfelt advice to Hwasa, who is active in the industry, is garnering attention.
Hwasa, member of MAMAMOO, is currently undertaking their first world tour, "MAMAMOO WORLD TOUR 'MY CON'" in the Americas. Her groundbreaking performance at the Nashville concert on May 22nd (local time) has become a hot topic online.
Wearing a cowboy hat, a black crop top, and jeans, Hwasa's performance of "Egotistic" included a moment where she lifted her shirt to reveal her bralette during her part, drawing cheers from the audience.
Videos and photos of her performance quickly spread across social media, drawing widespread attention.
Previously, Hwasa had been embroiled in a controversy over the provocative performance she put on at a festival stage at Seoul's Sungkyunkwan University on May 12th. Despite this, she continued with her bold performances in the U.S., seemingly unaffected by the criticism.
The controversy at the university festival stemmed from Hwasa's performance of "Don't Give It To Me," where she spread her legs while sitting and moved a hand covered in saliva towards a specific part of her body. Following the performance, footage from Hwasa's stage was spread via online communities, with some netizens criticizing it for being explicit.
On the other hand, there have also been responses suggesting that criticisms of the performance being explicit are exaggerated, given that it was a part of the performance targeting an adult audience, similar to how artists show groundbreaking performances at concerts.
Amid such controversy, a video titled "Hwasa Won't Hold Back!" was posted on the TVN "Dancing Singer Nomads" channel on May 18th, seemingly addressing the controversy head-on. In the video, Uhm Jung-hwa said, "Even with fishnet, it would look cool," to which BoA responded, "You guys are scary," and Kim Wan-sun laughed, saying, "Just take it off right away."
Hwasa then suggested, "Let's go wild once like BTS," to which everyone cheered and showed their approval. Following this, Hwasa and Lee Hyori presented a fiery dance in response. Hyori even mentioned, "Hwasa wants to do a striptease," to which Hwasa declared, "We are going to get wild."
Then, on the episode of "Dancing Singer Nomads" aired on May 25th, the members were seen conversing on the bus while traveling to perform at the Jinhae Port Festival. Hyori asked BoA about her concert the previous day, expressing her surprise at fans' messages saying, "Thank you for being part of my youth." BoA responded, saying, "When I think about it, I've always been by your side during my career," and "We might be a part of someone's youth."
Following this, Lee Hyori offered heartfelt advice to Hwasa, who is currently active in the music industry, saying, "Hwasa, you're in the 'ing' phase right now, so you have to do well," and "People think about my songs and say, 'Remember that time?'"
As Hwasa is at the center of a series of controversies about provocative performances, Lee Hyori's advice as a senior in the music industry is garnering more attention.