Celebrity
In the Spotlight: BTS Jungkook and WINNER Kang Seung-yoon Embrace Their Military Duty Obligation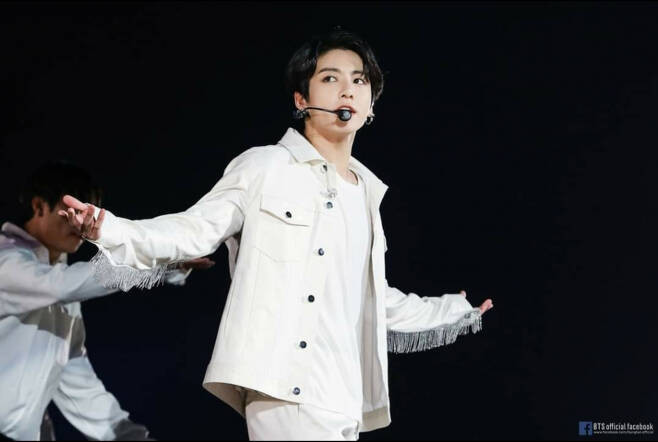 As the year progresses, a wave of idols from the world of K-pop is stepping up to fulfill their military service requirements. Following Jin, the eldest member of BTS, J-Hope began his service at the 36th Infantry Division in Wonju, Gangwon Province, on April 18th. Park Jin-young, a member of GOT7 and an actor, also joined the army on the 8th of this month. WINNER's Song Min-ho, who entered training camp on March 24, has finished his basic military training and is currently serving as a public service worker. EXO's Kai also enlisted this month, with Monsta X's Minhyuk having enlisted as an active-duty soldier on April 4th.
The trend of idol enlistments is expected to continue for the time being. BTS's youngest member, Jungkook, sparked interest when he shared his thoughts on military enlistment on the 25th.
In a live broadcast on the community platform Weverse, Jungkook responded to a comment about the military by saying, "J-Hope had his graduation ceremony. He sent a selfie in the group chat and his eyes look so mature now." He went on to say, "I have to go to the military as well, and I'll make sure I come back looking cool." Recently known for his distinctive long-haired style, Jungkook added, "When the time comes, I will suddenly cut my hair." BTS, who have been conquering the world with K-pop, have hinted at a second chapter of their careers that involves fulfilling their military duties, following their 9th debut anniversary last year.
WINNER's leader, Kang Seung-yoon, attracted attention when he announced his enlistment as an active duty soldier on the 24th. According to his agency YG Entertainment, Kang Seung-yoon will be joining the army on June 20th after basic military training. The agency has decided not to disclose the location and time of his enlistment out of respect for his wish for a quiet enlistment.
YG Entertainment said, "We would appreciate your warm support and love for Kang Seung-yoon until he fulfills his military duty and returns healthily. We will continue to fully support and care for Kang Seung-yoon and the other WINNER members." Kang Seung-yoon, the youngest member of the group, born in 1994, is the last to wear a military uniform following Kim Jin-woo and Lee Seung-hoon, who completed their duties in December 2021 and January 2022, respectively.
N.Flying has also entered a military hiatus phase with member Kim Jaehyun beginning his military service. Kim Jaehyun joined the training camp on the 25th, according to FNC Entertainment. After basic military training, he will be serving as a public service worker. Kim Jaehyun is the last member of N.Flying to start his military duty. Earlier, members Cha Hun and Seo Dong Sung enlisted on March 20th and May 8th, respectively. Leader Lee Seung-hyub was exempted from military service due to a meniscus surgery, while Yoo Hwe Seung completed his military service before his debut.
Recently, the music scene was in turmoil over allegations of military service evasion by Ravi, formerly of VIXX. Ravi was sent to court on suspicion of conspiring with a broker to feign epilepsy and receive a false diagnosis, which he then submitted to the Military Manpower Administration to avoid military service. Ravi, who has been serving as a public service worker since last October, was sentenced to two years in prison by the prosecution for violating the Military Service Act. Although Ravi bowed his head and declared his departure from the team, fans' reaction was chilly.
While fans were deeply disappointed by Ravi's involvement in military service evasion, idols who promised to fulfill their military duties are receiving warm support and endorsement. For the healthy young men of South Korea, military service is a natural obligation. It remains to be seen whether the recent incident involving Ravi will serve as a wake-up call against military service evasion and help break negative perceptions about military hiatuses.