Celebrity
Jessica Jung's Fashion Brand Blanc & Eclare Facing Financial Uncertainty Amid Court-Ordered Actions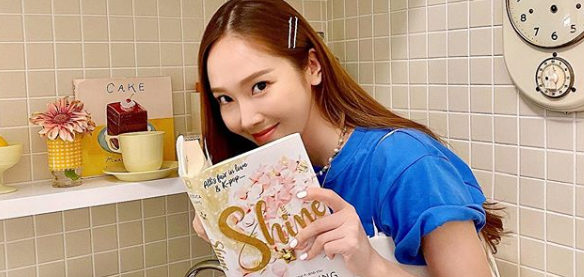 In a surprising development, Blanc & Eclare, the popular fashion line by former Girls' Generation member Jessica Jung, has been hit with a court mandate, adding further uncertainty to the business due to unresolved rental dues.
Legal Hurdles Over Unpaid Rent
The fashion brand, the brainchild of K-pop star Jessica Jung, is reportedly on the receiving end of a compulsory execution order. This legal action has been triggered by the company's failure to meet its rental commitments for its premises in Gangnam, Seoul's upscale district.
The company had previously settled this matter legally in June of the preceding year. However, their non-compliance with the agreed settlement terms has led to the court's intervention.
Blanc & Eclare: From Stardom to Struggles
Post her exit from the globally recognized K-pop group Girls' Generation, Jessica Jung established Blanc & Eclare in 2014. The Korean-American Tyler Kwon, Jessica's long-term partner, took on the role of CEO, while Jessica herself headed the design team.
Despite enjoying a certain degree of success initially, the brand's current financial struggles paint a starkly different picture.
Previous Financial Disputes
This is not Blanc & Eclare's first brush with financial trouble. A $8 million lawsuit was filed against the brand last year by Joy King Enterprises, an investment company, alleging failure to repay a sum of $6.8 million, a total inclusive of the initial $4 million capital and subsequent interest. The dispute was reportedly resolved following eight months of negotiations.
In the face of these challenges, Jessica continues to hold her ground in the entertainment sphere, having recently returned to the limelight via a Chinese audition group.
Fan Reactions Reflect a Spectrum of Sentiments
Jessica's fans have displayed mixed responses to the unfolding situation. One long-time admirer remarked, "It's unfortunate, but not surprising. If she had stayed with Girls' Generation, she might have avoided these obstacles."
Others have suggested that a quieter lifestyle might be better for Jessica at this point, remarking, "She's achieved so much. Maybe it's time to step back from business and lead a peaceful life."
Jessica Jung: The Woman Amid the Controversy
Jessica Jung, born April 18, 1989, in San Francisco, continues to be a respected personality in showbiz, despite the financial controversies surrounding her brand. Discovered by S.M. Entertainment during a family vacation to South Korea, Jessica and her sister Krystal's journey to fame began, culminating in Jessica's debut with Girls' Generation in 2007.
Known for her cool demeanor, reflected in her nicknames like "Ice Princess" and "Sica-sama", Jessica also has a sensitive side. Her fans, the "Golden Stars", remain supportive, eager to see what the future holds for their idol.
With Blanc & Eclare's fate hanging in the balance amid these financial difficulties, fans and the fashion industry alike are keenly watching for the next turn of events.