Music
NCT's Taeyong Solo Debut: Triple Threat #All-Rounder #MusicalTalent #BornPerformer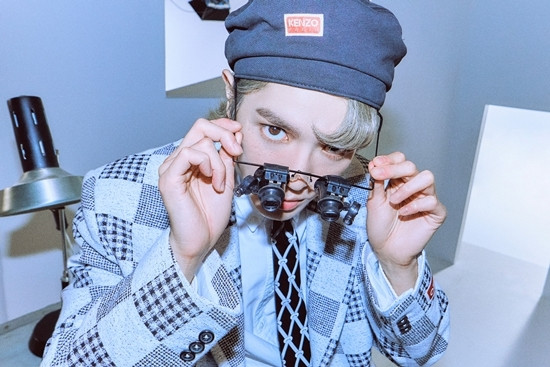 NCT's Taeyong is set to debut as a solo artist with his first album 'SHALALA' releasing on June 5th. Stepping out of the 8-year long successful idol career to a 'solo artist', all eyes are on Taeyong who is set to showcase a unique range of musical talents and performance styles.
NCT's All-Rounder Proven Over 7 Years
Since debuting with NCT in 2016, Taeyong has claimed the throne of top idols by releasing numerous hits such as 'The 7th Sense', 'Cherry Bomb', 'Hero', 'Sticker', 'Make A Wish', 'BOSS', and 'Baby Don't Stop' alongside his group members.
Notably, Taeyong has helped build NCT's unique NEO identity by consistently showcasing music with distinct and fresh vibes, coupled with stunning performances. With such a response, NCT has been sweeping the global music charts, receiving massive love with each album release.
Among this, Taeyong is acknowledged as an all-rounder, excelling in rap, charming vocals, unparalleled performance skills, and perfectly embodying various concepts. With his diverse activities in NCT 127 and NCT U, there's high anticipation for the multifaceted talents Taeyong will reveal through his solo album.
Over 50 NCT Album Contributions to Original Songs: Proven Musical Capability
Taeyong has been involved in writing and composing over 50 songs in NCT's discography, starting from their debut song 'The 7th Sense' to 'Fire Truck', 'Cherry Bomb', 'Regular', 'Sticker', 'BOSS', etc. Despite his busy schedule, he's passionately engaged in song creation, even actively participating in SM's song camps for song planning and production.
In 2019, through SM 'STATION', he released his first solo song 'Long Flight', for which he wrote and composed himself. In 2021, he began revealing his unique musical sentiments through original songs on the global music sharing platform SoundCloud.
With poignant songs like 'Dark Clouds', powerful 'GTA' series, emotive 'BLUE', the romantically charming collaboration with Baekhyun 'Monroe', exciting 'Rose' with Seulgi, and autobiographical 'Swimming Pool' and 'FINE', Taeyong freely maneuvers between rap and vocals, gradually expanding his unique musical spectrum.
With the upcoming 'SHALALA' album featuring seven songs that Taeyong participated in writing and composing, expectations are further heightened. Taeyong is set to showcase his growth as a musician, actively participating not just in songwriting but the overall album production. The teasers, gradually released as pre-promotions, are packed with Taeyong's unique charm, attracting attention to his music.
'Born to be a Performer' Taeyong's Performance
One thing that cannot be overlooked when it comes to 'Taeyong' is his performances. Since his SM Rookies days, he has been creating choreographies, even suggesting the chorus choreography for NCT 127's hit song 'Hero'. He participated in the choreography creation for 'Bring The Noize' from NCT 127's 3rd regular album and the 2022 SMTOWN Winter album song 'ZOO'. Taeyong also launched his personal YouTube channel, gaining a warm response by releasing performance videos of 'LONELY' and 'GHOST', both songs and choreographies he produced himself.
With his ability to self-produce not just music but also performances, expectations are high for the performances that will be revealed through his first solo album. Especially, this choreography was directed by Lee Jung from YGX, and world-renowned choreographer Rie Hata also participated, amplifying the curiosity about the synergy that these performance powerhouses will showcase.