Celebrity
Actor Shim Hyung-tak Clears Name: Wins $450K Lawsuit, Acquitted of Accomplice Fraud Charges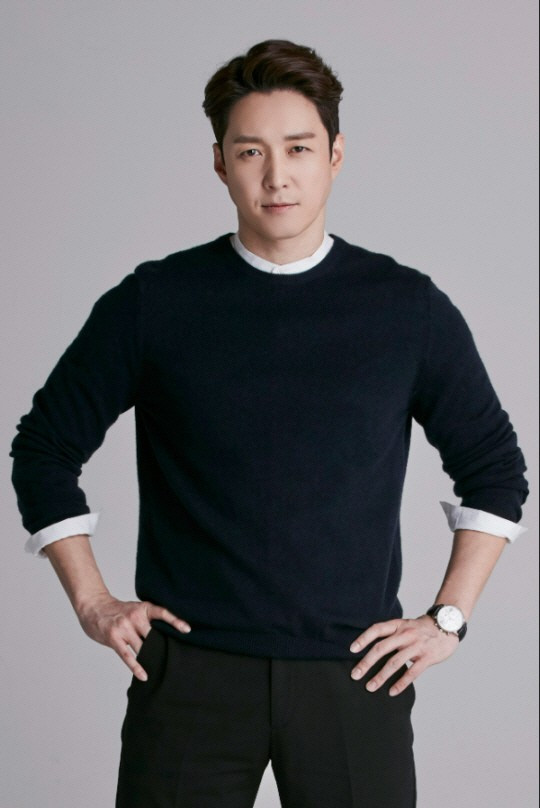 Shim Hyung-tak, an actor who had to halt his activities due to a lawsuit resulting from his mother's reckless investment and debt guarantees, has finally brought an end to a lengthy civil trial, receiving a ruling that he bears "no responsibility for compensation". Moreover, it has been belatedly confirmed that Shim has already been cleared of the accomplice fraud charges filed by those who lent money to his mother.
Seoul Central District Court (Civil Affairs Division 14) announced on the 17th that it had dismissed "all claims" against Shim in a loan repayment lawsuit filed by Mr. Kim against Shim and his mother last February. While the court ruled in favor of part of Mr. Kim's original claims, it maintained that Shim bore no responsibility.
Last February 25, Mr. Kim filed a lawsuit against the two, demanding the repayment of about 477 million won (approx $405,000) plus overdue interest. According to the ruling obtained by The Cultural Daily, the court ordered Shim's mother, Ms. Lee, to repay the principal of about 300 million won (approx $255,000) plus a certain amount of interest. However, it dismissed "all claims against Shim and the remaining claims against Lee, and the litigation costs incurred between the plaintiff and defendant Shim will be borne by the plaintiff". With his acquittal, Shim is entitled to the recovery of all legal costs he incurred during the trial that lasted over a year.
Mr. Kim claimed to have sent the loan money to Shim's account and received a payment confirmation slip stating that Shim guaranteed the debt. In response, Shim's party pleaded, "I didn't know Kim, let alone whether my mother borrowed money from the plaintiff. It's true that my mother managed my account, but only her stamp was affixed to the confirmation column of the confirmation slip."
Accepting Shim's claim, the court explained that "there was no direct meeting or telephone contact between Kim and Shim to discuss money laundering. Despite the payment confirmation slip indicating that Shim is a co-debtor of his mother's debt, only the mother signed and sealed as a confirmer. Considering that despite this, Kim did not raise any objections, it cannot be viewed that Shim borrowed the loan money from Kim merely because the account belongs to Shim."
The court added, "There is insufficient evidence to acknowledge that a money lending contract regarding the loan money was concluded between Kim and Shim, or that Shim agreed to repay this loan in solidarity with his mother. Therefore, Kim's loan claim against Shim is groundless."
Moreover, the court dismissed Kim's claim for damages alleging that Shim had committed an illegal act by abetting his mother's crime. Last year, Kim charged Shim and his mother with fraud and accomplice to fraud, respectively. However, the Seoul Bangbae Police Station, which was in charge of the investigation, decided 'no suspicion' due to insufficient evidence against Shim in September last year. Respecting the investigation results of Bangbae Police Station, the court also ruled that the claim for damages caused by Shim's illegal act was groundless.
The court also dismissed Kim's claim for unjust enrichment against Shim as "groundless."
Reacting to the verdict, Shim told The Cultural Daily on the 23rd, "It has been a very tough and long journey. I was unable to work as an actor due to stress and psychological instability from the long trial." He added, "Through this ruling, I was able to clear my false charges. I will live a life as a more economically independent individual so that I won't be swept up or swayed by such family issues anymore."
Shim, who recently resumed his activities on TV Chosun's 'Love Guru of Joseon', has successfully made a comeback and has been garnering public attention. He also signed an exclusive contract with Alomalom Humane Entertainment earlier this month and is currently exploring new projects. He is planning to get married in July, adding personal happiness to his professional success. Having freed himself from the lawsuit, he seems to have 'caught all three rabbits' - work, love, and legal freedom. Bae Sung, head of Alomalom Humane Entertainment's actor team, said, "We will actively support Shim Hyung-tak's activities in various fields in the future."