Celebrity
BabyMonster to Debut: Former YG Entertainment Chief, Yang Hyun-suk, Returns to Court Amidst Retaliation Threat Charges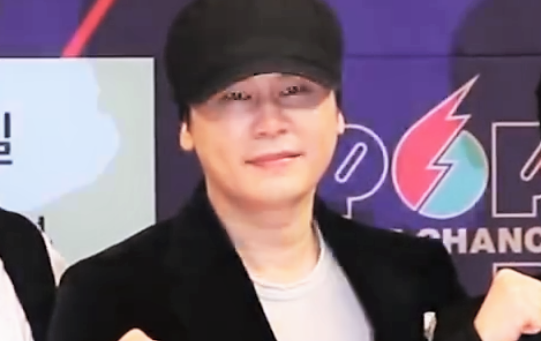 Yang Hyun-suk, former CEO of YG Entertainment, who recently announced his return to the industry and revealed the final lineup of the new girl group, BabyMonster, will once again be standing in court.
The Seoul High Court Criminal Department 6-3 has scheduled the second appeal trial on May 24th for Yang, charged with violating the law related to the aggravated punishment of specific crimes (such as retaliation threats).
The charges against Yang date back to August 2016, when he allegedly interfered with an investigation involving B.I, a former member of YG's group iKON, who was accused of purchasing and using illegal drugs. Prosecutors allege that Yang attempted to persuade and threaten Han Seo-hee, a whistleblower and former trainee who initially testified about B.I's involvement in the drug case but later retracted her statement. Han claims that she changed her testimony due to pressure from YG in June 2019.
In 2020, the Anti-Corruption and Civil Rights Commission handed over related documents to prosecutors, leading to the indictment of B.I, Yang, and two others. At that time, Han was not included in the list of those indicted but was later charged for her disrespectful attitude in court and additional drug charges.
During the first trial, the prosecution stated that Yang clearly made a fear-inducing threat by saying that 'killing one person in the entertainment industry is not a big deal' to Han, and demanded a three-year prison sentence for Yang. Yang's representatives denied the allegations, stating that the prosecution's charges were heavily distorted or embellished in post-hoc focus on Yang's alleged threats.
In December 2022, the court ruled that for charges of coercion and intimidation to stand, the victim must be proven to have changed their statement under duress and fear caused by the defendant. Despite the prosecution's case, the court concluded that there wasn't enough evidence to suggest that Yang's comments caused such fear to Han, and acquitted him. The other YG staff charged were also found not guilty.
In response, the prosecution submitted an appeal, asserting that the initial court ruling had misunderstood the facts and misinterpreted the law. They maintain that there is consistent and objective evidence, such as digital forensics, supporting their case and that the accused's remarks can be threatening if they induce fear in the victim. They argue that Yang, as the CEO of YG Entertainment, induced enough fear in the victim to retract her statement regarding the drug incident of the affiliated artist, which is enough to establish intimidation.
However, Yang's defense team counters that the first court's decision was utterly fair. Han's statement was long and carried out over months, resulting in a 500-page report. They assert that the court would not have acquitted Yang based on minor details alone, and in consideration of multiple statements, it's hard to believe Han's testimony. They insist the judgment is in full accordance with the Supreme Court precedent.
The prosecution, on the other hand, believes that despite the not-guilty verdict, Yang did meet the victim at YG's building and tried to persuade or pressure her, and that this behavior was abetted by YG staff. They reiterate that the actions of the defendants in this case cannot escape criticism, as they attempted to cover up the drug offenses of Kim Han-bin (B.I), who, as the leader of the popular idol group iKON, was beloved by the public. They added a charge of coercion of investigative rights to their indictment.
When the court suggested that Han Seo-hee's testimony might be needed in the next session, Yang's lawyer responded, "Han Seo-hee has been tried three times for drugs. There's no great significance in hearing from a person with no legal consciousness or self-control." Despite this, the judge decided that he wanted to review Han's attitude in her testimony and make a comprehensive judgment.
Speaking about his meeting with Han in August 2016, Yang explained, "After the company staff received a call from Han Seo-hee, I met her. Han Seo-hee and I talked for about 20 minutes at YG Entertainment. We had never had such an incident in the entertainment business, but I thought we could meet casually because Han Seo-hee and I had been acquainted from her days in the entertainment business."
The prosecution plans to call Han Seo-hee and Kim Han-bin's father as witnesses, and the revelations in this trial are highly anticipated.