Fashion
From Jisoo to Danielle: Luxury Brands and Hollywood Can't Resist K-Pop's Sizzling Appeal
K-pop's popularity is ablaze and turning heads, with global recognition surging as these acts make regular appearances on the Billboard charts.
The influence and stature of Hallyu fans are growing, showering K-pop stars with love and attention. The K-pop market boom is allowing the leading production companies to record unprecedented success. Consequently, artists formerly known as K-pop singers are finding their stages expanding both domestically and internationally.
Let's take a look at the global steps that K-pop stars are taking across various industries.
K-Pop Stars Embraced by Luxury Brands
Luxury brands are vying to recruit K-pop stars as their ambassadors. The chosen star's popularity becomes a measure of success and a symbol of hip and elegant charm. In response, management companies are eagerly sharing news of their artists' ambassador selections.
The group NewJeans, managed by Adore Entertainment, recently announced that "nine months after debut, all members have become ambassadors for global luxury brands."
Members Hyein is with Louis Vuitton, Hani with Gucci and Giorgio Armani Beauty, Danielle with Burberry and Yves Saint Laurent Beauty, Minji with Chanel Beauty, Fashion, Watches & Jewelry, and Haerin with Dior's Jewelry, Fashion, and Beauty divisions.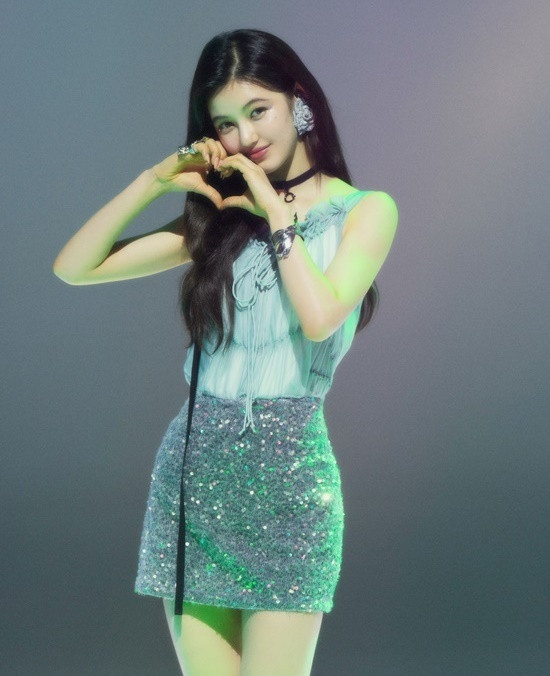 Blackpink members have also clinched luxury brand ambassadorships, with Jennie for Chanel, Jisoo for Dior, Rosé for Yves Saint Laurent, and Lisa partnering with Celine. Jisoo recently boosted her status by being the first Asian and K-pop star to grace the cover of 'Vogue France' alone.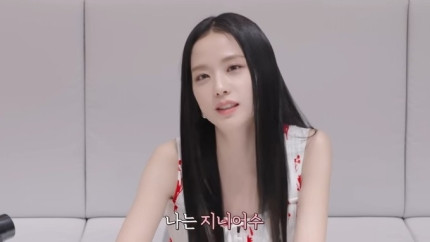 Numerous other K-pop stars are also serving as brand ambassadors. There's hardly a brand where a K-pop star isn't mentioned, showcasing the immense power of these artists.
K-Pop Stars Taking Cannes by Storm
This year's Cannes Film Festival will see K-pop girl groups like aespa, Blackpink's Rosé, and Jennie taking France by storm.
Invited by Caroline Scheufele, co-president and artistic director of Chopard, the aespa members, who serve as official ambassadors for Chopard, will walk the Cannes Film Festival red carpet.
Blackpink member Jennie will participate not as a singer but as an actress, meeting world film professionals. Jennie was invited to the non-competitive section of the Cannes Film Festival with her first acting challenge, HBO's 'The Idol.'
Blackpink's Rosé, as a global ambassador for a luxury brand, attended the Cannes Film Festival, shining brightly with her presence.
K-Pop Stars Beyond the Stage
Documentaries featuring stories of globally popular singers are being released through OTT platforms and are garnering significant viewer engagement. Not only on OTT, but the influence of K-pop can also be felt in movie theaters.
BLACKPINK is reaching global fans at home through Netflix's 'BLACKPINK: Light Up the World' and Disney+'s 'BLACKPINK: The Movie'.
'Light Up the World' was a hot topic as BLACKPINK was the first K-pop group to be the main subject of a Netflix documentary. These two contents capture the astonishing journey of BLACKPINK, who became global stars loved worldwide in a short time after their debut in 2016.
Members of BTS can be met at theaters.
Jimin is the first Korean artist to participate in the Hollywood blockbuster 'Fast and Furious' OST.
The main theme song 'Angel Pt.1', which Jimin participated in, featured Grammy winner Muni Long, hip-hop artists Kodak Black and NLE Choppa, and rising singer-songwriter JVKE. The short trailer version alone ranked third in music video world trending and topped the iTunes Top Songs chart in 20 countries before its official release, earning great popularity.
Prior to this, the BTS track 'Friends', which Jimin participated in writing, composing and producing, was included in the 2021 Marvel movie 'Eternals'.
In 2021, BTS's Japanese release 'Film Out' was also selected as the theme song for the local release of the movie 'Signal - Long-Term Unsolved Case Investigation Team'.
BTS members J-Hope and Suga's solo documentaries 'J-hope IN THE BOX' and 'SUGA: Road to D-DAY' have confirmed a worldwide release to coincide with BTS's 10th debut anniversary in June. The documentaries will be sequentially released overseas, starting with a domestic release next month, in countries like the United States, the United Kingdom, and Japan.
NewJeans' Danielle is also set to meet audiences as the voice of Ariel in the Korean dubbing version of the movie 'The Little Mermaid', which opens on the 24th. 'The Little Mermaid' is a live-action Disney musical film based on the globally loved animated original.
Danielle's full version of 'To There' music video, released on the 17th, surpassed 2.8 million views in just one day after its release, achieving the number one spot on domestic popular videos and ranking in popular videos worldwide, proving its popularity.