Movies
Waving Worries Away: Danielle of NewJeans Ignites the Rise of Korea's 'Little Mermaid'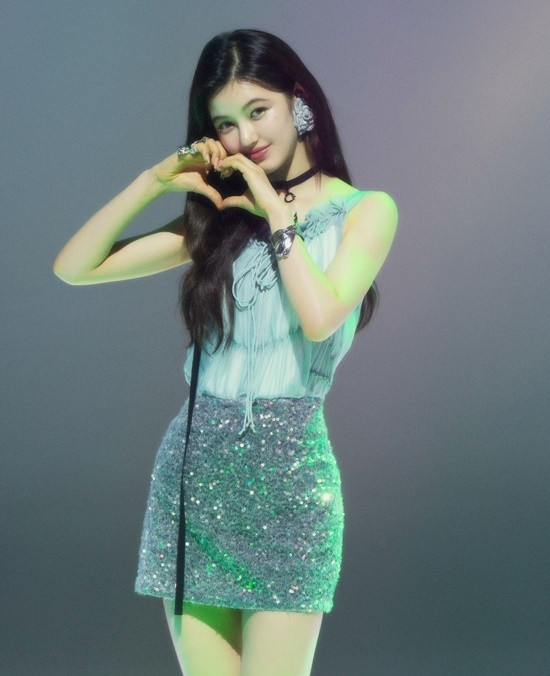 NewJeans' Danielle has signaled his flawless transformation into 'Ariel' by performing the soundtrack of 'The Little Mermaid.'
At 6 pm on May 17 (KST), Danielle's rendition of the film 'The Little Mermaid' soundtrack 'Part of Your World' was released on various online music sites.
'Part of Your World' is the theme song for Ariel, the main character of 'The Little Mermaid.' It encapsulates Ariel's longing for the human world and her desire to venture into a broader world.
Along with the soundtrack, a music video featuring clips from 'The Little Mermaid' movie and Danielle performing 'Part of Your World' was revealed on Disney Music Korea's VEVO YouTube channel, capturing the attention of global fans.
The teaser video for 'Part of Your World' had previously sparked interest from fans worldwide, raising anticipation. Danielle's clear and pure voice, coupled with his carefree smile that wipes away all worries, perfectly merged with 'Part of Your World,' immersing him entirely into Ariel from 'The Little Mermaid.'
The movie 'The Little Mermaid' is a live-action Disney musical film based on the globally beloved animation of the same name. Danielle took on the role of Ariel in this production, causing quite a stir as he ventured into voice acting.
When news of Danielle's casting was announced, some voices expressed concern. There were criticisms about Danielle's pronunciation and acting skills. However, the teaser video alone was enough to show Daniel's comfortable acting and natural pronunciation, sufficiently dispelling some of these concerns.
This has also heightened anticipation for the movie. While it must not have been an easy challenge to tackle Korean songs and dialogues, Danielle's effort and passion for embodying Ariel shone through, and it is reported that this resulted in a perfect outcome.
Meanwhile, the movie 'The Little Mermaid' is set to premiere on the 24th of this month.