Opinion
K-Pop's Battle Against Plagiarism: Challenging the Status Quo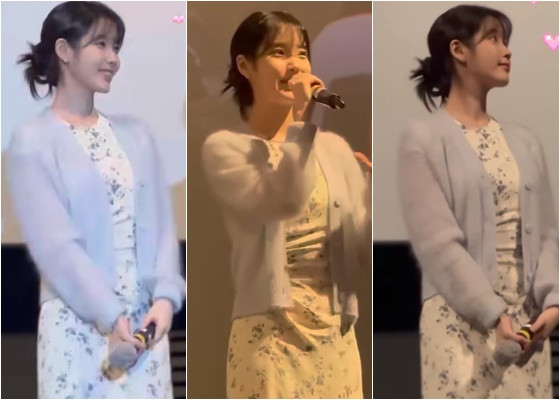 The K-pop world is currently dealing with an outbreak of plagiarism allegations.
According to the Gangnam Police Station in Seoul on the 9th, a citizen has accused singer IU of copyright infringement. The accuser cited a total of six of IU's songs - 'BbiBbi', 'Good Day', 'Palette', 'Boo', 'Celebrity', and 'Eight'. IU participated in the composition of 'Celebrity' and the production of 'BbiBbi'.
In response, IU's agency, EDAM Entertainment, stated on the 10th, "We are aware of the distribution of posters containing baseless plagiarism allegations and unfounded rumors about IU on online communities, social media, and YouTube. We have confirmed that a serious level of malicious posts have been continuously posted on various online communities and Naver cafes for several months."
They further declared a strong response to the false facts, stating, "Since the allegations were raised, we have submitted a complaint to the investigative authorities through the law firm Shinwon, based on the evidence collected regarding plagiarism allegations, spy rumors, sexual harassment, defamation, distribution of false facts, and invasion of privacy."
FIFTY FIFTY, the group that recently made new history in the music industry by ranking 19th on the Billboard Hot 100 chart, has also been embroiled in a plagiarism controversy. Turkish singer Evrencan Gündüz raised suspicions that FIFTY FIFTY's 'Cupid' sounded similar to his song.
On the 26th of last month (Korean time), Gündüz pointed out on his social media, "FIFTY FIFTY has made an amazing song. Let's listen together. But it sounds familiar somewhere." He then naturally transitioned into his song 'Sen Askimizdan,' released in 2017, and sang along in surprise after listening to 'Cupid'.
In response to this controversy, FIFTY FIFTY's agency Attract stated on the 4th, "In relation to the recent plagiarism allegations raised through the media about FIFTY FIFTY's single 'Cupid,' we confirmed with the original composer of 'Cupid,' who stated, 'I did not know about the Turkish song, and while similarities can exist due to the nature of pop music, I don't believe it's plagiarism.'"
Finally, the girl group 'Le Sserafim,' which achieved the shortest time to become a double million-seller in K-pop girl group history, has also faced similarity suspicions. The concepts and songs that Seraphim has released so far have been said to resemble the works of Spanish singer Rosalía.
In response, Le Sseraphim stated at the showcase for their first full album 'UNFORGIVEN' on the 1st, "Seraphim's songs and concepts are about our stories and messages. We hope you think of them as our unique creations."