Celebrity
Red Velvet's Seulgi Claims Top Spot in May's Female Idol Star Ranking, a Remarkable Achievement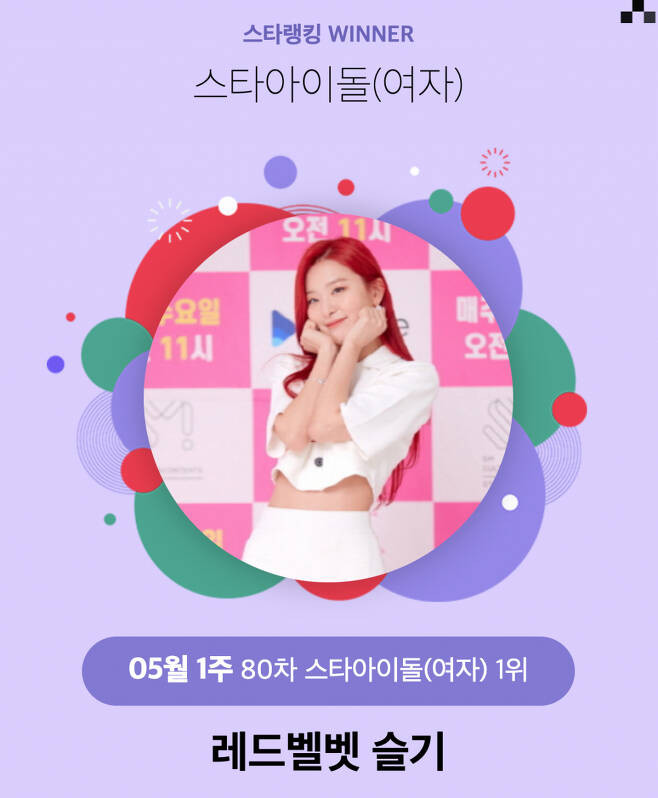 Girl group Red Velvet's member Seulgi has risen to the top of the Star Ranking Female Idol category.
Seulgi secured first place with 8,918 votes in the May 1st week (80th) Star Ranking Female Idol ranking poll, which took place from 3:01 PM on the 4th of May to 3:00 PM on the 11th of May (KST).
Previously, Irene had reached the top spot in the February 2nd week (68th) and maintained her position for 13 consecutive weeks. However, Seulgi surpassed her to claim the top spot this time.
Irene ranked second following Seulgi, while the third place went to Winter, a member of the group aespa.
Meanwhile, Star Ranking is a ranking poll in which fans directly vote for their favorite stars to determine their ranking. Various benefits are provided to the stars based on the voting results.
A star who maintains the top spot for four consecutive weeks will be featured in an outdoor electronic billboard advertisement. Fans of the star who ranks first for four consecutive weeks can also participate in a fan support event with an outdoor electronic billboard advertisement video.