Celebrity
ARMY Fights Back: BTS Fans Protest Hype's Ticket Price Hikes and Unfair Monetization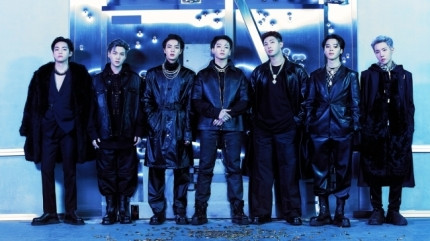 BTS fandom, ARMY, has had enough. They are opposing the group's management company's concert ticket policy and indiscriminate monetization of content, taking to social media with hashtag campaigns. Fans argue that the company should have drawn the line at concerts but instead crossed a line that cannot be uncrossed.
On May 3, numerous ARMYs used hashtags like "#FightHiveTicketPriceHikes" and "#NoDynamicPrice" to voice their opposition to the 'dynamic pricing system' and 'Weverse service improvement' mentioned by BTS's agency, HYBE, in a conference call the day before.
An ARMY, identified as Hong Gil-dong, posted on Twitter, "I've heard stories of people buying tickets worth around $300 for $1,000. We weren't given enough notice about the dynamic pricing system."
The 'dynamic pricing system' introduced by ticketing company Ticketmaster is a system where ticket prices rise as demand increases, similar to airline tickets and hotel accommodations. The price constantly changes during ticketing, making it difficult to know the final price.
This system has previously caused controversy during Taylor Swift's concert in November last year and has also been applied to concerts by Harry Styles, Coldplay, and BLACKPINK. Ticketmaster claims the system prevents ticket scalpers and returns more revenue to the artists.
However, fans who purchased expensive tickets for Suga's recent US solo concert have expressed their dissatisfaction, calling the day a "day of chaos." One fan revealed that they initially blamed Ticketmaster's monopoly but were shocked to learn that HYBE had accepted the policy.
Fans are also raising concerns about the paid improvements to the fan community Weverse service. HYBE announced at the conference that they plan to introduce virtual currency 'Jelly' for paid services such as live captions, Weverse DM, ad removal, fan letters, artist handwriting posts, and live broadcast pre-access.
ARMYs argue that putting a high price on communication between BTS and their fans, who have contributed to the group's global growth, is absurd.
Hong Gil-dong said, "Global fans and ARMYs with hearing disabilities are unfairly treated by having to watch the artist's message through 'paid' captions." He also questioned whether the Jelly charging system for the DM service was the right policy to improve fans' experience on Weverse.
Another ARMY posted on Twitter, "We made a flower garden by watering, fertilizing, chasing pests, and building fences, but the person who sowed the seeds says it's their garden and we have to pay to enter." They also credited fans who translated lyrics and interviews for helping BTS reach their current status.
ARMYs, who have been cautious about raising issues fearing that it may harm the group, are now expressing their determination not to remain silent. They argue that this behavior contradicts what Bang Si-hyuk, the chairman, said in an external interview about BTS's success being driven by the ARMY and that they "couldn't take a single step without the ARMY."
As the ARMY continues to express their disappointment with Hype's policies, it seems that the fandom's patience has run out. Fans who were once hesitant to criticize the company for fear of harming BTS are now determined to make their voices heard, especially in light of Hype's founder, Bang Si-hyuk, crediting ARMY as the driving force behind BTS's success.
One ARMY said, "The dam has burst. We are a fandom that is cautious about raising issues, but now there are cancellations of goods orders. It seems that it will lead to a boycott of goods, excluding albums and concerts."