Celebrity
'A Matter of Attitude': Cultural Critic Kim Gap-soo on Comparing Park Eun-bin to Song Hye-kyo and Tang Wei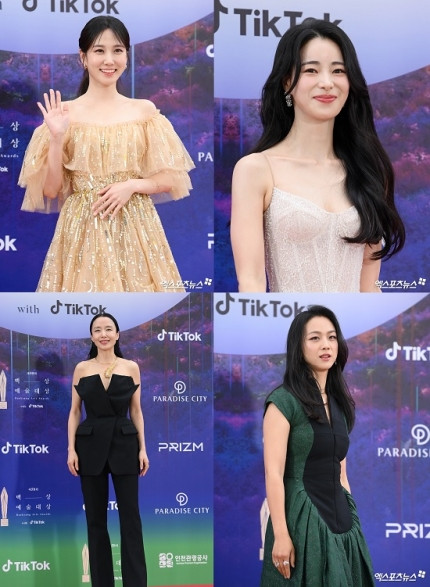 Cultural critic Kim Gap-soo has sparked a debate regarding his personal disappointment with actress Park Eun-bin's award acceptance speech, comparing her attitude to that of Song Hye-kyo and Tang Wei.
On May 3 (KST), Kim Gap-soo spoke to iMBC Entertainment about the recent 59th Baeksang Arts Awards ceremony.
He previously appeared on 'Jung Yeong-jin Choi Wook's Maebool Show,' where he criticized Park Eun-bin's attitude while delivering her acceptance speech. In contrast, he praised Song Hye-kyo and Tang Wei as exemplary cases, advising Park Eun-bin, "You're not 18 but 30, learn from Song Hye-kyo."
During the ceremony, Song Hye-kyo cleverly used a line from her character Moon Dong-eun in the Netflix original drama 'The Glory,' saying, "I won an award, Yeon-jin. I'm so excited," making the audience laugh. Tang Wei was applauded for her relaxed demeanor and speech.
When iMBC Entertainment asked Kim Gap-soo about the negative reactions to his comparison of the actresses, he said, "I think there was no need for that comparison. Sometimes things just come to mind while speaking." He continued, "I personally thought this year's 'Baeksang Arts Awards' was overall excellent. I mentioned other actors' names while trying to convey my message using Park Eun-bin as an example."
Kim Gap-soo clarified, "Actually, the content of Park Eun-bin's acceptance speech was good. She talked about her approach to drama filming with an attitude of recognizing differences. It was just a matter of attitude, like her demeanor from being called to walking onto the stage." He further explained, "Song Hye-kyo and Tang Wei made the audience feel comfortable and even made them laugh. I mentioned them because I thought they were exemplary public figures."
Kim Gap-soo emphasized that his intention was not to attack Park Eun-bin, but to criticize the social climate prevalent in the broader pop culture, using award-winning Park Eun-bin as an example. He said, "I think a society that recklessly expresses itself without restraint is immature. There's a problem with empty speeches and repetitive expressions of gratitude. Park Eun-bin won the award and was the most prominent figure, so I just used her as an example."
He also stressed the importance of attitude for K-culture, which now attracts worldwide attention. Kim Gap-soo said, "As far as I know, this awards ceremony was also broadcast live worldwide. I hope people will be aware that everyone is watching such uncontrolled behavior."
Meanwhile, Park Eun-bin is a 27-year veteran actress who debuted as a child model in 1996. She has gained popularity through various dramas and films throughout her career, recently earning acclaim for her role in the 2022 ENA 'Strange Attorney Woo Young-woo,' which led to her honor at the Baeksang Arts Awards.
Her next project is a romantic comedy and humanist drama titled 'Desert Island Diva.' The story follows a girl who becomes stranded on a desert island after a tragic accident and is found 15 years later, as she adjusts to the world.